Darksiders 2's Argul's Tomb DLC due next week
Slaying in a winter wonderland.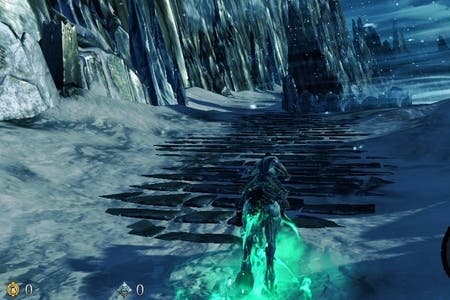 Darksiders 2's Argul's Tomb DLC comes out next Tuesday, 25th September on Xbox 360, PS3 and PC.
The add-on contains two new frozen dungeons as well as new loot and boss battles.
Those who purchased the Limited Edition - a free upgrade from pre-ordering - will already have a code for Argul's Tomb. Anyone else will have to pay 560 MS Points / $6.99 / €5.49 / £4.39 / AUD9.25 for it.
The expansion will come packaged with the Wii U version of Darksiders 2 set for the console's launch on 30th November in Europe and 18th November in the US.
Our resident death-dealer Christian Donlan quite liked Vigil's sequel, which he awarded an 8/10. "Two riders down, and you'll still want more. If this is the apocalypse, let's make the most of it," he wrote in his Darksiders 2 review.