Dark Souls 3 is only £6 in the Gamesplanet Spring Sale
Prepare to...deal?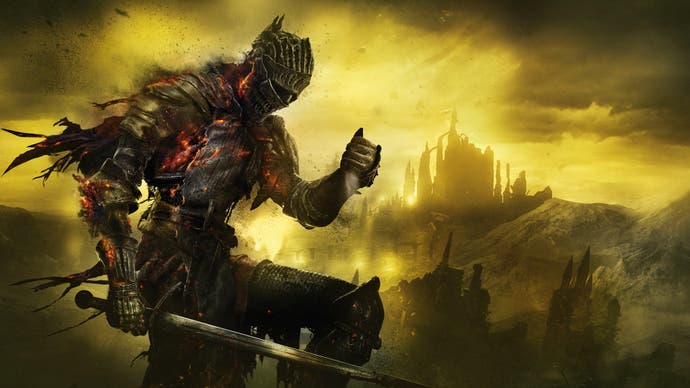 Gamesplanet's Spring Sale has dodge-rolled into its seventh day in style with a massive 85 per cent discount on Dark Souls 3.
Undoubtedly, it's one of the lowest prices we've seen for the soul-crushing RPG. And well worth it at that price when you consider it was called "a spectacular conclusion to From Software's trilogy" in the Eurogamer Dark Souls 3 review. Even as the world's worst Dark Souls player, I'm half tempted to give the third entry another bash as it's so cheap.
You can also find the Deluxe Edition on sale, which comes bundled with all DLC.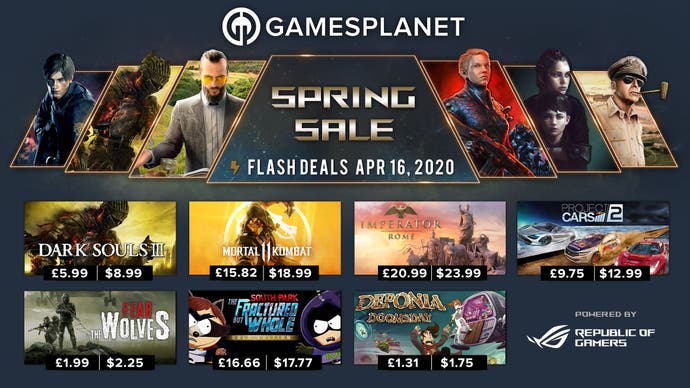 You can find the rest of today's flash deals above, which include some good prices on Mortal Kombat 11 and South Park: The Fractured But Whole - Gold Edition. You can also check out the hundreds of other games that are currently on offer in Gamesplanet Spring Sale.
Elsewhere, although not part of the Spring Sale, the digital retailer has also launched a surprise flash sale on Call of Duty: Modern Warfare bringing it down to £36.49
---
After more top gaming offers? You can find loads over at Jelly Deals. Join us to find the best SD card for Nintendo Switch, our picks for the best PS4 external hard drive or where to find the best Xbox Game Pass Ultimate deal.
---
The Gamesplanet Spring Sale will continue to run until the end of the week with a selection of new flash deals every 24 hours. Significant discounts on some of the biggest games from the last few years are promised, with a big encore sale to close the event on Sunday that brings back some of the most popular limited-time offers.