Dark Souls 2: there's a "core" that needs protecting says Miyazaki
But there's "a lot around that we need to fix or adjust besides".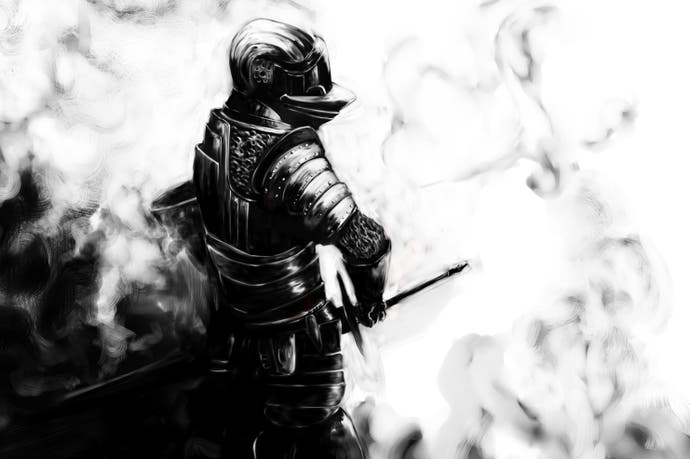 Dark Souls stands apart from everything else and it's brilliant for it. So when new game director Tomohiro Shibuya said he'd like Dark Souls 2 to be "more straightforward and more understandable" well he sure gave us the willies.
Demon's Souls/Dark Souls director Hidetaka Miyazaki has eased a few of those fears in an interview with Japanese magazine Famitsu (translated by Polygon). He said there was a core experience that needed protecting. "I'm talking about how we think about the difficulty level and how you achieve things in-game, about the concepts behind the mechanics and level design," he said.
"Outside of that core, though, it's better to leave things to the discretion of the director. There's a lot around that core that we need to fix or adjust besides, and individual touches always tend to come out in the world setting and artwork, so I'm not meddling in that very much."
Solitude and desperation are key components of that core, Miyazaki mentioned, and he feels both were expressed in the really-quite-something Dark Souls 2 CGI trailer (below).
One key area of evolution for Dark Souls 2 will be multiplayer. Like Demon's Souls, Dark Souls 2 will have dedicated multiplayer servers - these were dropped for Dark Souls which had a peer-to-peer approach. Their resurrection means Dark Souls 2 can do more.
"Setting up a dedicated server lets you retain your data, making it easier to share it with other players. We'd like to evolve the asynchronous message-oriented online support from the previous game; we're imagining a framework where players are able to directly interact with each other," Shibuya said.
Miyazaki added: "Having dedicated game servers will be the source of a lot of new potential in DS2. There was a lot with the original Dark Souls I wish I could have done if we had the ability to have those servers, so in that way I'm pretty jealous of the new director here.
"The concept behind online play in Demon's Souls and Dark Souls was pretty plain to gamers, so I'm hoping we can evolve on that concept here without removing ourselves too far from it."
Server persistence meant Demon's Souls online worlds could have tendencies, black or white, and they changed depending on how many people where helpful white phantoms or murderous black phantoms. Some portals only worked when a world was a certain tendency, and even the behaviour and loot tables of bosses could change.