Dark Souls 2 PC release date confirmed
Out over a month after console versions.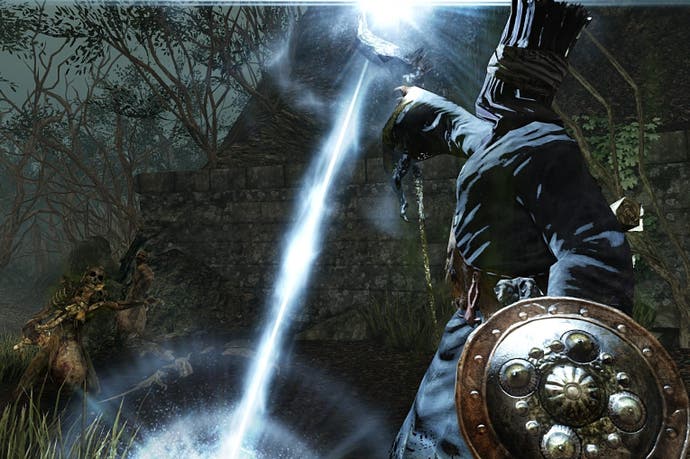 The PC version of Dark Souls 2 launches on 25th April 2014, Namco Bandai has announced over on the official Dark Souls Facebook page.
That's over a month after the PlayStation 3 and Xbox 360 versions, due out next Friday, 14th March. The Dark Souls 2 Steam product page is live now.
The PC version benefits from increased texture resolution and an enhanced frame-rate option, Namco Bandai said. The developer FromSoftware has been working to "perfectly adapt" the game for a mouse and keyboard.
"We're conscious of the high expectations from PC gamers and are working with FromSoftware in ensuring that the PC version of Dark Souls 2 offers the best experience possible," said marketing chief Mathieu Piau.
"After an amazing first opus, Dark Souls 2 promises an even more engaging, richer and challenging adventure that should please all gamers, regardless of their platform of choice."
A video of the first part of the Dark Souls 2 prologue is below. Underneath that are Dark Souls 2 screenshots.