Cyberpunk 2077 has sold over 13m copies - even factoring in refunds
Critical hit.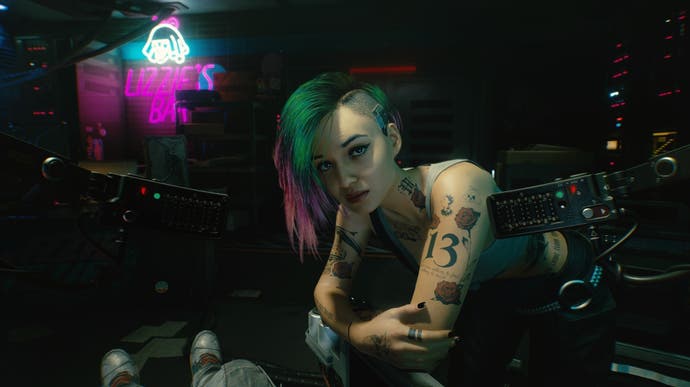 Cyberpunk 2077 has sold over 13m copies - even factoring in refunds, CD Projekt has said.
In a regulatory note to investors, the Polish company said its controversial blockbuster hit the 13m mark as of 20th December.
13m is the sell-through figure - that is, it's the estimated volume of retail sales across all hardware platforms, factoring in returns submitted by physical and digital shops, less all refund requests emailed directly to CD Projekt by the 22nd December.
Cyberpunk 2077 went on sale on 10th December, so the game has shifted 13m copies in just 10 days. It's a sales success, then, despite the catastrophic launch - and its removal from sale from the PlayStation Store. Over the weekend, Microsoft added a performance issues warning about the Xbox One version of Cyberpunk 2077 on the game's Microsoft Store page.
We don't have that sales figure broken down by platform, but we do know Cyberpunk 2077 has broken records on Steam. It's the first single-player Steam game to reach one million concurrent players, and at the time of this article's publication, Cyberpunk 2077 is the fourth most-popular game on Valve's platform, with 211,059 concurrent players. Its peak today was 378,056 players.
The obvious question is whether ongoing refunds are significant enough to impact Cyberpunk 2077's sales performance. CD Projekt's self-imposed deadline for email refund requests ended on 21st December, but Sony and Microsoft are still open to refunds via their own online forms.