Best Cyber Monday 2021 Nintendo Switch Deals: Bundles, Lite, OLED, games and more
All of the best deals from this year's Cyber Monday sale.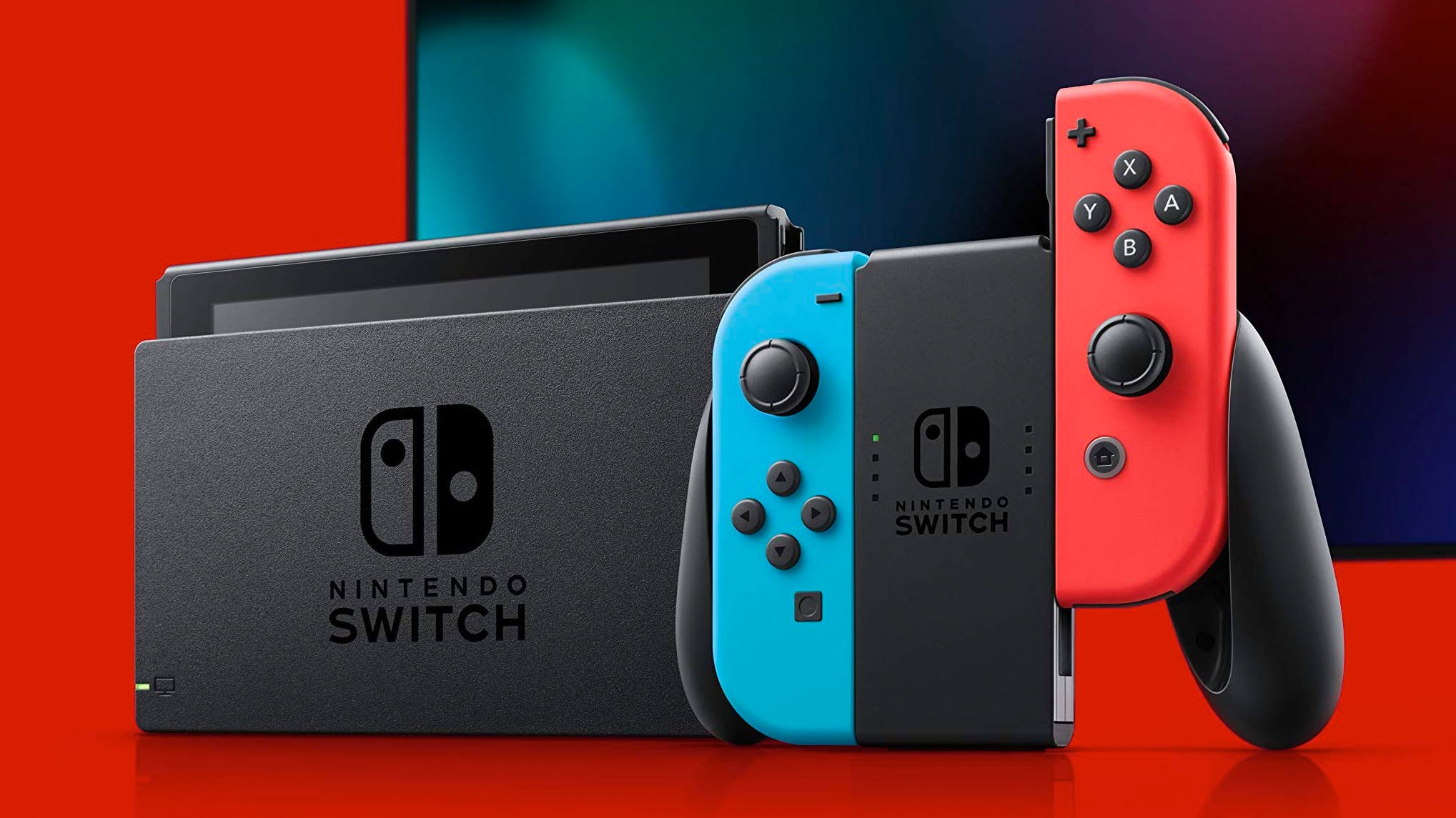 Cyber Monday is here today and with it are a number of great deals for the Nintendo Switch.
Whether you're looking for the original Switch console, the shiny new OLED model, a Lite, or just an SD card and some new games, we've got the deals you'll want to know about, including The Legend of Zelda: Skyward Sword and Pokemon Sword for just £30 at Tesco!
Nintendo have also brought out a new Switch bundle that includes Mario Kart 8 Deluxe and 90-days Nintendo Switch Online at no extra cost for £259.99. For those of you in the US, the bundle is available for $299.99 at BestBuy (currently unavailable).
Better still, you can grab this bundle at Very for just £207.99 when you use the code WELCOME at checkout to apply a 20 percent discount. There's a catch though - this is for new members only and you need to create a Very Pay credit account.
Note that you don't actually have to pay with the credit or a credit card at checkout though, you can use a standard debit card to complete your transaction. If you'd like to find out more info about taking out credit agreements, there is some handy reading material over at Citizens Advice.
The OLED model is still few and far between, but GAME do appear to have some in stock. Very also has the OLED Switch available for pre-order, as well as a wide range of bundles, but you will have to wait until mid-December for delivery.
This page is updated throughout the day with the best Nintendo Switch Cyber Monday deals, so make sure to keep checking back if you're hungry for more Switch goodies.
Cyber Monday Switch Consoles and Bundles:
And in the US...
Cyber Monday Switch OLED Consoles and Bundles:
Cyber Monday Switch Lite Consoles:
Hoping to grab a Nintendo Switch Lite instead? Good news! ShopTo's eBay outlet has multiple colours available, including the limited Pokemon Dialga and Palkia edition! The colourful turquoise and standard grey models are available too, for £199.85 each.
Cyber Monday Switch games:
And in the US...
Cyber Monday Switch accessories:
And in the US...
---
That's it for now, but keep checking back as we'll be updating this page regularly with the latest and greatest Switch deals in the run-up to Cyber Monday.
Will there be any Switch OLED Cyber Monday Deals?
The Switch OLED is the latest instalment in Nintendo's multi-way family, and so may not be included in many deals, given its scarcity and higher price point. Very has a range of current deals for bundles with Mario titles and Pokémon, though the savings aren't huge. Nintendo's official store is currently out of stock on all OLED consoles, so be sure to check the likes of Amazon, Currys and GAME.
What sort of Switch bundles can we expect?
Bundles are the bread and butter of Black Friday and Cyber Monday sales for a lot of retailers. UK retailer Currys has a track record of a good variety of bundle deals, this year even including a couple of OLED Switch packages (with either Mario Kart 8 Deluxe or Animal Crossing: New Horizons). Amazon and Game already have a few, very worthwhile, bundle deals live, including consoles with The Legend of Zelda: Skyward Sword or Pokémon: Let's Go Pikachu retailing for a steal at £295.99.
What sort of Switch game deals can we expect?
Nintendo's titles are unfortunately usually not on sale - but Nintendo's Switch eShop itself is usually a good place to find at least some triple A titles for a better price - Hyrule Warriors and New Super Mario Bros. U Deluxe both currently have a whopping 33% off RRP. Amazon, Argos and Very consistently refresh deals, too, so are worth having a look at for any games you're after. At the time of writing, Very has New Pokémon Snap for £36.99.
How to find the best Cyber Monday Switch deals?
There was a price drop on the console itself in September, so it is likely that some retailers won't be as liberal with their sale prices this year. However, the best places to look are Amazon, Argos, Currys and Very. Console bundles are likely to sell out very quickly, so keep those pages refreshed. Over in the US, giants like Walmart and Best Buy consistently produce good deals, along with Newegg and Amazon.
UK retailers to watch:
US retailers to watch: