Cuphead sells over 3m copies
It's a knockout!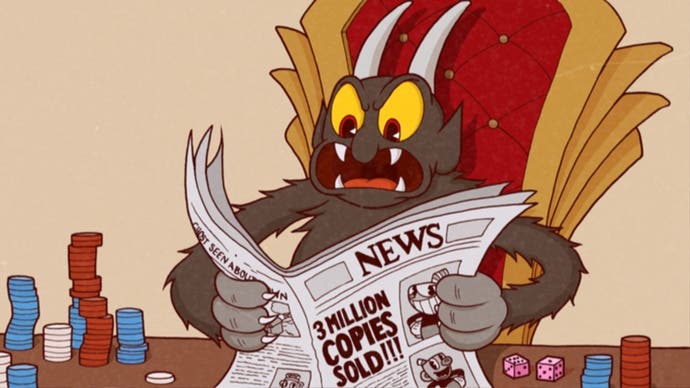 It's been nearly a year since Cuphead's release, and in that time lots of people have found the game to be just their cup of tea. Three million people, in fact.
In a blog post, developer Studio MDHR announced it has shifted an incredible three million copies in the 10 months since Cuphead's launch. To celebrate this achievement, the game is on sale on Xbox and Steam - so if you haven't yet put yourself through the pain of a Cuphead boss battle, you can now do it at a discount.
The run and gun game, which was praised for its unique hand-painted 1930s style animations, originally sold over 1m units in its first two weeks - so this latest update is perhaps unsurprising. This also isn't the last we'll see of the game, as a new DLC for Cuphead called The Delicious Last Course is due to be released in 2019 - although the exact date is yet to be confirmed. The DLC will introduce a brand new playable character called Ms. Chalice, who looks like the sassiest cup I ever did see.
Although Studio MDHR stated it would be busy putting "pencils to paper" to prepare the DLC, the developer also mentioned in the post it still has "a couple little tricks up [its] sleeve before the end of 2018". We'll have to keep a watchful eye on Studio MDHR's social media to hear more about these extra goodies shortly. Our cup truly runneth over.