Crytek: TimeSplitters 4 fan interest "not high enough yet"
But may have "surprises coming soon".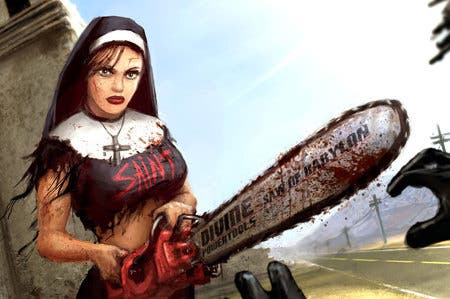 Interest in a revival of the TimeSplitters series is "not high enough yet" for franchise owner Crytek, the publisher has announced.
Crytek boss Cevat Yerli explained that recent fan interest in the series was "quite high", but still not enough.
"I tested through my official blog to see how big the TimeSplitters community is, and while the volume of responses was quite high, we feel it's not high enough yet," Yerli told VG247.
A recent Facebook campaign aimed to recruit a 100,000-strong army dedicated to the revival of canned project TimeSplitters 4. The page currently has around 29,000 Facebook fans.
Yerli teased that Crytek may still have TimeSplitters-related surprises on the horizon, however.
"That being said, it did indeed trigger a deeper evaluation of what we do with Timesplitters, and I can only say this for now; we might have some surprises coming soon."
Let's hope it's more than just a Sergeant Cortez skin in Crysis 3.
Yerli has previously spoken of his love for the series, which was developed at British studio Free Radical Design by members of the Goldeneye and Perfect Dark team.
"I wish we would develop it. We can't develop it the way Free Radical had started it before we acquired them," he said. "So let me say it this way: I love the picture of a Timesplitters running on GFACE. So if we get enough fans, being loud enough..."