Crypto has finally been spotted in-game in Apex Legends
But not as a playable character just yet.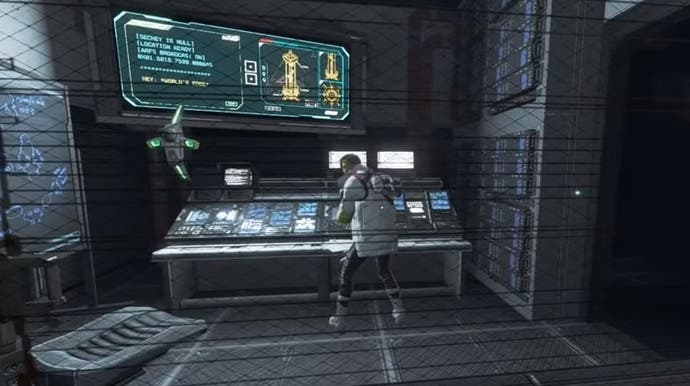 If you're playing Apex over the next few days, keep your eyes peeled in the Labs area of King's Canyon for your first proper glimpse of Crypto - the hacker Legend that's likely to become a playable character next month.
Info about the new character has frequently been teased (and leaked) over Season 2 of Apex Legends, with laptops displaying the Repulsor tower dotted around the map, and a mysterious individual assumed to be Crypto disabling the forcefield around King's Canyon in the Season 2 trailer.
Now, players and streamers like The Gaming Merchant have found Crypto in-game, hacking a terminal then running off with a drone hot on their heels.
A datamine revealed Crypto would use drones for his abilities, so the appearance of the drone in this footage suggests the leaks were somewhat accurate.
Last week, some of the screens around the map began to show some sort of "decryption in progress", and while it isn't explicit that Crypto is involved, fans on reddit are assuming the character was trying to hack into something - and has now been successful.
We don't know exactly when Crypto will be introduced as a playable character in Apex, but with Season 3 lined up for sometime in October, the hacker is the obvious choice for the next new Legend.
Season 2 of Apex Legends ends on 1st October, with Season 3 likely to drop shortly after.