Criterion presenting Need for Speed dev session at Eurogamer Expo
Live demo, introducing new features, followed by audience Q&A.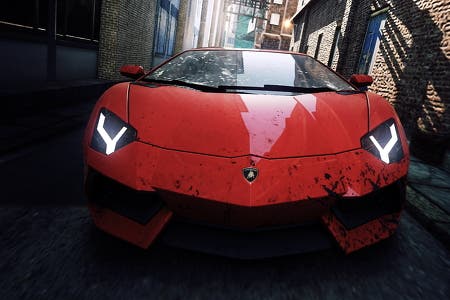 Yeeeeesssss! The ducks are in a row! People are signing things off! I can start telling you about all the bloody developer sessions!
The latest to break cover is Need for Speed: Most Wanted. It's playable on the show floor, as you know, but we're also pleased to reveal that Matt Webster and Steve Cuss from Criterion will be on stage the afternoon of Friday 28th September to go into more depth about it.
There will be a live demo of the game in action, and the guys will talk through some of its new features (including enhancements to the amazing Autolog system pioneered by Criterion in Need for Speed: Hot Pursuit), before an audience Q&A.
Digital Foundry editor Richard Leadbetter will be hosting the session, presumably because Criterion likes him more than me. (Come on guys, you don't even know me. I could be great! I'm not, but I could.)
Anyway, as you can see from the developer session schedule on the Eurogamer Expo website, the Need for Speed session is the first thing we've announced for Friday, but it's by no means the last.
Indeed, now the sign-off pens are clicking into action at studios and publishers around the world, we'll be announcing plenty more sessions in the next few days, including some big household names.
Check out all the Eurogamer Expo headlines for the rundown on other sessions and playable games, and get yourself over to www.eurogamerexpo.com to pick up a ticket. The show runs from 27th-30th September at Earls Court, London.