Creative Assembly to announce Alien: Isolation date at EGX Rezzed
It's the only way to be sure.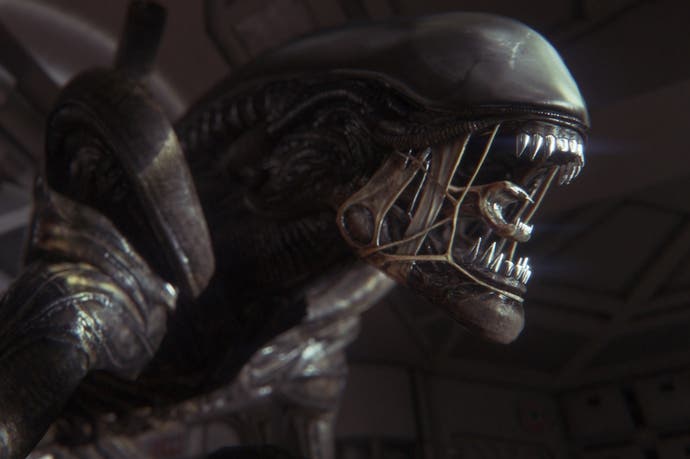 With EGX Rezzed now just days away, Creative Assembly has revealed that it plans to announce the release date for Alien: Isolation during its developer session at the show.
EGX Rezzed is organised by Gamer Network, which publishes Eurogamer.net, and takes place over three days from this Friday at the NEC in Birmingham. The show features a huge variety of upcoming games to play, developer presentations, tournaments and loads more.
Creative director Al Hope will be on stage from 3pm GMT on the Saturday to share progress on Alien: Isolation with attendees and will reveal the date during the session. The game is already known to be due in late 2014 on PS4, Xbox One, PC, PS3 and Xbox 360.
As well as appearing on the developer session schedule, Alien: Isolation is also due to be playable on the show floor on multiple platforms - the first time the public will have been able to go hands-on with Creative Assembly's new game since it was announced.
It's far from the only thing to see or do at EGX Rezzed, though. There are tons of other playable games and a full schedule of developer sessions every day. Check out the EGX Rezzed What's On page for more details. The EGX Rezzed site is also the place to go if you're after tickets.