Crash Bandicoot 4: It's About Time leaked by Taiwan ratings board
Yikes!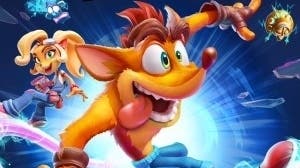 Crash Bandicoot 4: It's About Time has been leaked by the Taiwan Digital Game Rating Committee.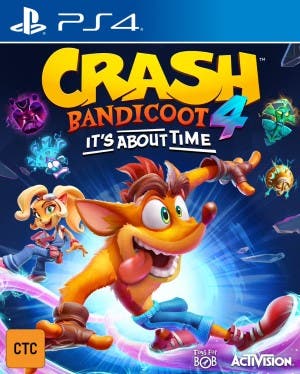 As spotted by Gematsu, Crash Bandicoot 4: It's About Time is listed on the website for both PlayStation 4 and Xbox One (both listings were live at the time of this article's publication). There are box art images for both versions that confirm the game is developed by Toys for Bob, the Spyro Reignited Trilogy developer. There's even a description of the game itself:
"Crash is relaxing and exploring his island in his time, 1998, when he finds a mysterious mask hidden away in a cave, Lani-Loli. The mask is one of the Quantum Masks and apparently knows Aku-Aku, Crash's mask friend! With the Quantum Masks returning and a Quantum Rift appearing near our heroes, they decide to bravely head through to different times and dimensions to stop whoever is responsible."
Publisher Activision has yet to announce the title, although it has been teased. There's no mention of a PC version or a Nintendo Switch version. Video game analyst Daniel Ahmad took to Twitter to say Crash Bandicoot 4: It's About Time will be officially announced on 22nd June - and to say there is no Switch version.
No switch version is correct btw

— Daniel Ahmad (@ZhugeEX) June 19, 2020
It's no surprise to learn of a Crash Bandicoot game given Activision's Crash remakes have done the business. Expect more on Crash 4 soon.