Cosmic horror card oddity Cultist Simulator gets a major, "positively unfair" free update
New Game Plus, new enemies, and more.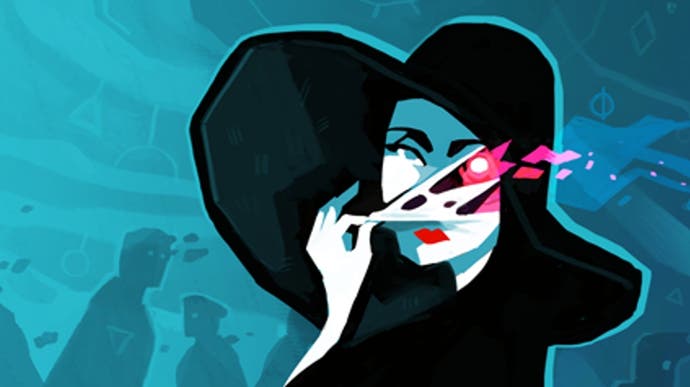 Developer Weather Factory's strange, mesmerising Cultist Simulator - a narrative-driven card game of "hidden gods and secret histories" - has just received a big free update on PC, adding a New Game Plus mode and more.
Cultist Simulator's new update, which is available to download now, dramatically expands the artfully bewildering base game. All new additions are focussed around the aforementioned (and optional) New Game Plus mode, which takes proceedings well past your hard-earned immortality into what Weather Factory calls a "positively unfair end-game".
Here, you assume the role of one of your very own Apostles, "executing a doomsday plan to make your immortal character something like a god".
According to the developer, Cultist Simulator's latest update brings with it a heap of new lore to the tune of 20,000 words, expounding the likes of the mysterious Dawnbreaker Device and the Third Mode of the Tricuspid Gate. You can also expect to encounter new immortal enemies on your quest for godhood, all (rather inevitably) on a mission to prevent your ascension. "See your loved ones kidnapped; your finances shredded; your affairs exposed to the public", teases Weather Factory, and "confront them in person, if you dare."
Cultist Simulator, for those unfamiliar, is certainly unusual. The entire game unfolds on a battered tabletop which, as play progresses, rapidly fills with cards.
Cards cover everything from people to emotions to events, and can be combined with certain actions - work, dream, or study, for example - to conjure up new cards, along with some beautifully written prose (Weather Factory's Alexis Kennedy was lead writer on developer Failbetter Games' Fallen London and Sunless Sea). In turn, new cards mean new possible combinations, meaning new quests, opportunities, and horrors - as well as more ceaselessly stressful, decision-prompting timers - in your quest for cosmic truths.
For those interested in a more thorough explanation of Cultist Simulator's idiosyncratic mechanics, Weather Factory has released a good old-fashioned manual to peruse. Additionally, you might like to learn why Edwin Evans-Thirlwell slapped a Recommended badge on the game's tenebrous frame in Eurogamer's review from last year.
If that inspires enough curiosity to tempt a purchase, there's currently 25% off Cultist Simulator on Steam, GOG, and the Humble Store. At present, it'll cost £11.24 instead of the usual £14.99.