Controversial SOPA piracy bill shelved in the US
It won't be reconsidered until a compromise is reached.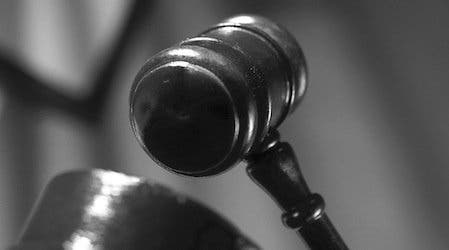 The highly controversial Stop Online Piracy Act (SOPA) has been shelved in the US.
As reported by the BBC, House Judiciary Committee Chairman Lamar Smith announced this morning that his panel would not consider the bill until a compromise is reached.
"I have heard from the critics and I take seriously their concerns regarding proposed legislation to address the problem of online piracy," said Smith, a Texas Republican.
"It is clear that we need to revisit the approach on how best to address the problem of foreign thieves that steal and sell American inventions and products."
The Protect IP Act (PIPA) has also been put on hold.
The news follows widespread online protests earlier this week that saw a number of major sites, including Wikipedia, go dark for 24 hours.
Both bills were conceived as means by which entertainment providers could protect their content from online piracy. However, opponents argued that the bills were draconian, and came with potentially devastating ramifications on freedom of information.
If it had become law SOPA would allow courts to order ISPs and services like Google and Paypal to block access to websites without the sites in question being allowed to defend themselves.