Console Diablo 3 patch 2.1.0 "just around the corner"
UPDATE: It's live now.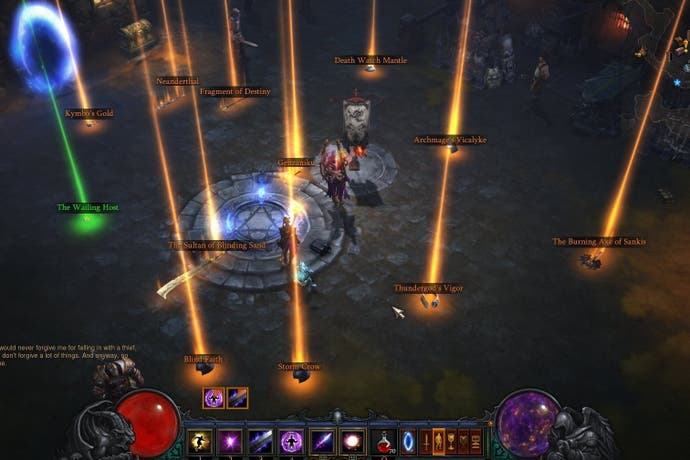 UPDATE 8/10 11AM BST: Blizzard has said patch 2.1.0 is out now on PS4 and Xbox One.
Regarding PS3 and Xbox 360, Blizzard announced in August that there were "no plans ... to provide ongoing patch support for PS3 and Xbox 360 post-launch".
ORIGINAL STORY 7/10 5PM BST: There's a major patch for Diablo 3: Reaper of Souls - Ultimate Evil Edition, AKA the newer console game, "just around the corner", according to Blizzard.
The PlayStation Blog mentions it's coming to the PlayStation 4 version. There's no word yet on the other versions - we've asked Blizzard for clarification.
Patch 2.1.0, to give it its formal 'introduce it to your parents' name, brings a few new toys. There's The Vault: a place of treasure and boss Baroness Greed, which you can get to through a portal that randomly spawns when you kill a Treasure Goblin. These can only be accessed in Adventure Mode and not inside Rifts.
Inside Rifts, however, you can now find the new random area of The Cesspools - originally the sewers of Westmarch.
Greater Rifts are being introduced, and they are infinite dungeons that get progressively harder every level. You must clear a level in a time limit to progress.
Upon exit you get a chance to upgrade a Legendary gem - items that are also now added.
Also, Legendary item Ramaldini's Gift is coming. Consume it to add a socket to any weapon that doesn't have one.