Confirmed: GAME saved
"No plans" for further store closures, says new owner.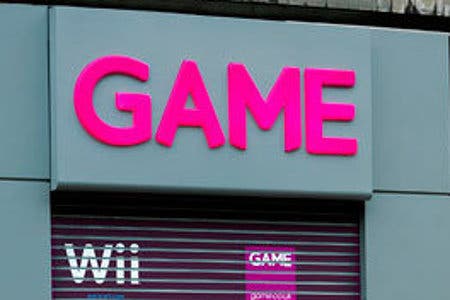 Administrator PwC has confirmed OpCapita's purchase of GAME UK.
Baker Acquisitions Limited, an entity advised by private investment company OpCapita, has picked up GAME's UK assets, including all 333 UK GAME and Gamestation stores that remained open during administration.
The acquisition brings the UK business out of administration, which it has been in since last Monday. Baker said today it will provide GAME with "the capital it needs to trade on a normalised basis", and that the jobs of nearly 3200 GAME employees have been saved.
Baker will also seek to re-employ a "small number" of staff who previously worked at GAME's head office but were made redundant last week. There are "no plans" for any further store closures, it said.
Financial terms of the transaction were not disclosed, but media reports indicated GAME UK was bought for a nominal £1 fee. The cost comes from paying off the £85 million debt owed to GAME Group's syndicate of lenders, led by The Royal Bank of Scotland.
OpCapita managing partner Henry Jackson said: "We are pleased to have reached agreement with the Administrator. We strongly believe there is a place on the high street for a video gaming specialist and GAME is the leading brand in a £2.8 billion market in the UK.
"We have assembled a strong team of experienced industry operators to implement the programme of operational change that is needed. There is a huge amount to do but we look forward to the challenge of restoring GAME's fortunes in partnership with its employees and suppliers."
PwC partner Mike Jervis added: "We are delighted to be able to secure this business sale and provide some much needed stability for customers, suppliers and employees alike in these uncertain times. The support of these stakeholders has been crucial over the last week and I would like to thank them for their support throughout this difficult period.
"This means that the GAME brand will not be another one of the retail names disappearing from the high street in the current difficult climate."