Coder ports Prince of Persia to C64
Jordan Mechner gives it his blessing.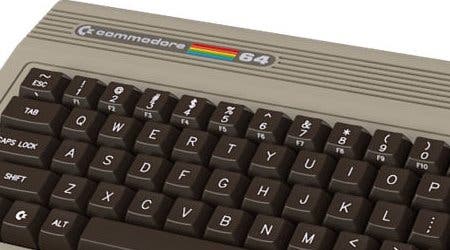 A coder has ported groundbreaking 1989 platform game Prince of Persia to the Commodore 64 - and creator Jordan Mechner has given it his blessing.
Coder "Mr Sid" spent two-and-a-half years creating the conversion of the Apple II Computer game, and popped screenshots and videos on his Prince of Persia C64 development blog.
"That's crazy!" wrote Mechner in the comments.
"Back in 1989, when I was making POP on the Apple II, I couldn't get anyone interested in doing a C64 port... because it was too old a system."
Mr Sid created the port "based on a memory capture of the Apple II and good old reverse-engineering skills".
"Just probably the biggest crossword puzzle I've ever worked on. It's definitely not perfect, some grey areas left, but it's the next best thing to having the original source code."
The C64 conversion of Prince of Persia requires a Commodore 64 or 128 and an EasyFlash or equivalent cartridge.
"I'm amazed and humbled by the amount of work this must have taken," Mechner continued.
Mechner's Prince of Persia was critically acclaimed for its stunning animation and pixel-perfect platforming.
Its success triggered a multi-million dollar franchise that saw multiple sequels and a Hollywood movie.