Codemasters unveils F1 2012
First details on this year's model.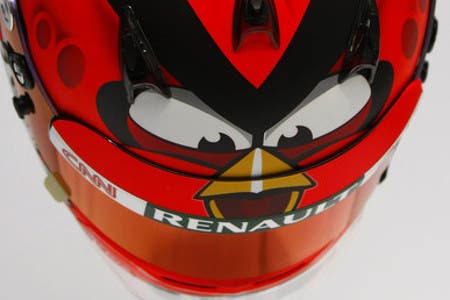 Codemasters has officially announced that it's working on F1 2012, with the official game of this year's season coming to Xbox 360, PlayStation 3 and PC.
The announcement comes prior to the season's opening race in Melbourne (go Kimi!), and in the wake of Codemasters' announcement earlier this week that it's secured a multi-year deal to continue its partnership with the sport.
Though few details were announced on the game, Codemasters used the occasion to unveil one of F1 2012's Young Driver Test mode, a feature inspired by the sport's real-life testing programme for up and coming talent. It'll offer a tutorial through a young driver's eyes, going step-by-step through driving a car before players get the chance to try out for a seat in one of the teams.
A short video taken at last November's Young Driver Test at Abu Dhabi offers a small insight into what Codemasters has been up to since the release of F1 2011.
Elsewhere, F1 2012 will introduce the new track in Austin that'll be hosting the return of the US Grand Prix, and will be welcoming back Germany's Hockenheim. It'll also see the return of co-op and competitive multiplayer - and Codemasters artists will have the task of replicating the ugliest F1 field ever assembled.
It's not the only F1 product coming from Codemasters this year - there will also be F1 Online: The Game, a more casual browser-based experience, as well as an as-yet-unspecified family-friendly F1 game that'll be coming over 'the holiday season'.
F1 2012 will be launching in the game's now traditional launch window of September.