Codemasters has its own endless runner - with cars of course
Drive: USA soft-launches on Singapore App Store.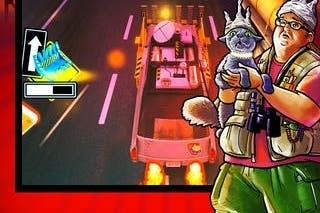 UK developer Codemasters has had a go at the endless runner genre that's so popular on mobile devices - with a trademark racing twist.
Drive: USA has soft-launched on the Singapore App Store, where it's a free download for iPhone and iPad. Codemasters calls the game an endless racer.
Drive: USA has touch controls those who have played with the likes of Temple Run will be familiar with, with swipes for changing lanes. As a free download, expect in-app purchases.
As this is a soft launch Codemasters may tweak the game before it launches on these shores.
A gameplay video is below, courtesy of Touch Gameplay.