Cliff Bleszinski's return to video games
"Some of us are starting to recognise that games have been about white dudes for so long..."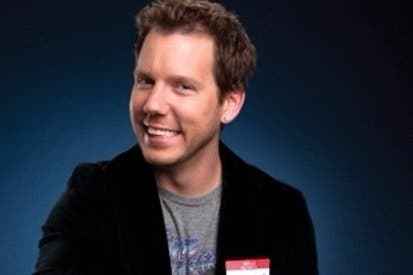 Cliff Bleszinski said goodbye to Gears of War four years ago, but I'm not sure he's left it behind. We're sitting in a curtained-off area of the showfloor below the offices of Bosskey Productions - the studio Bleszinski founded in 2014 with former Guerilla Games development director and Jazz Jackrabbit coder Arjan Brussee. On the other side of the cloth, a community manager thunders exhortations as journalists get to grips with a pre-alpha build of LawBreakers, Bosskey's hectic, highly involved arena shooter. Within, I ask for Bleszinski's thoughts on Gears of War 4's recent story teaser, a beat-by-beat reprise of the legendary "Mad World" trailer that first marked Gears out as more than the usual triple-A mess of gore and gristle, and Bleszinski himself as one of the industry's brighter stars.
For my money, the new trailer is the work of a developer that's too preoccupied with the glory days. Bleszinski's take is kinder. They are, after all, his glory days. "When I saw that trailer - I don't know if you read those tweets, but I was fortunate enough to get the hook-up for the Game of Thrones premiere in Los Angeles," he recalls. "This is a show that has mirrored my relationship with my wife. When we first started dating we were watching Thrones, and it's so cheesy but I see my wife as the Khaleesi, our dogs as the dragons - it's so stupid. But going to see that show we love so much, in the very theatre where I demo'd Gears of War 1 to Bill Gates, and then to go home and for that trailer to drop, when I'm a little tipsy back at the hotel... I got pretty misty."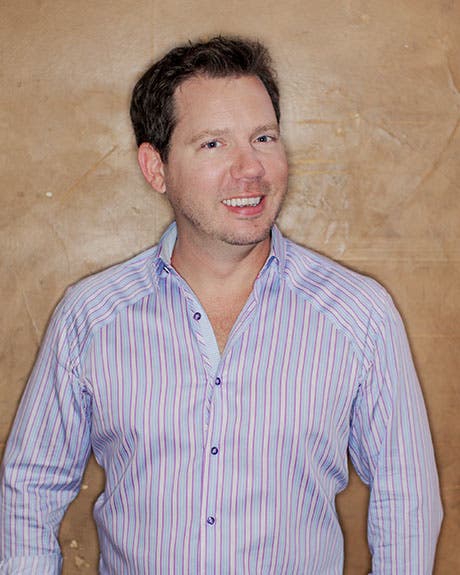 "Gears - sure, it's a dudebro game," he continues, over a chorus of whoops and explosions from the showfloor. "But underneath, it's all about family. [Epic's former director of production] Rod Fergusson lost his father at an early age, so did [former senior gameplay designer] Lee Perry and myself. We talked about Marcus having a son, and to see him in that trailer all Wolverine-style by his cabin, planting a tree for his kid, giving the kid a new beginning... Sometimes I rewatch the final cutscene from Gears 3, you know, because to some extent I always saw myself as Marcus and my wife as Anya, to see them holding hands and her saying 'we have a tomorrow, now'. And the fact that they named the Gears 4 trailer 'Tomorrow' - that was really powerful for me. It's going to be weird playing that game without having worked on it, but it's also cool to not know where it's going. I just hope they do the series justice, and make a Gears for 2016, because the franchise feels to some extent very 2006."
Bleszinski himself also feels like the product of a different age. Now a downright respectable 41 years old and the owner of several businesses, he's nonetheless much the same puckish, garrulous, self-mythologising figure who rose to prominence as "CliffyB" - a much-resented youthful nickname Bleszinski famously embraced and refashioned into a sort of comicbook alter ego. He remains a provocateur online, giving and generally receiving no quarter - recent Twitter spats include a free-for-all with fans of Firewatch, a game he has branded "hipster". And he's still a hugely entertaining, albeit slippery interview subject, branching out from the topic at hand to encompass books, cinema, sports and anecdotes about friends in the industry with barely a pause for breath. One response collapses into a sheepish "that went all over the place". But wherever a chat with Bleszinski takes you, it's usually somewhere you're happy to go.
How did it feel, I ask, to return to the blockbuster industry after two years in the wilderness? The answer in a nutshell is: terrifying. "[Naughty Dog co-founder] Jason Rubin and I had dinner a few years back with his awesome wife, and he looks me in the eye as Jason Rubin will, as an alpha male, and says: 'If you hire one person every week you're going to have 52 people for next year - how are you going to compete with Uncharted 4?' And I was like, oh my god, I can't do this. I'm going to stay retired!
"But then I felt like, dude, I don't want to make an Uncharted beater. Uncharted 4's going to be amazing, the campaign's going to be like playing a movie, the multiplayer's going to be really solid. But if you scope your project right, and hire the right people, make the right decisions, you can make a small to medium-sized game and then grow it over a time period. Especially with this new world order of a living product, where you could potentially have an alpha, a beta, and get feedback from players and grow your userbase as you grow your company, slowly but steadily, instead of just throwing 200-400 people at a product."
I suspect Bosskey's modest size (it numbers just 55 people, and there are no major hiring sprees planned) also suits Bleszinski's desire for creative control. Back in the early noughties, Epic was famous for its family atmosphere and lack of a hierarchy - the programmer Brandon Reinhart once referred to the studio's structure as "probably the most liberal in the entire gaming industry". It was an ideal environment for a bustling creative looking to set his stamp on every aspect of a project, but as Epic's headcount swelled into the hundreds, that freedom to intervene naturally dissipated. Bosskey feels like an effort to turn back the clock. As senior concept artist Jay Hawkins good-humouredly observes during a studio tour: "You can argue all day long, but at the end of the day it's Cliff's game, and Cliff's company, so if he says he wants a freaking spike on a character's head, he's going to have a spike on his head."
Bleszinski's thoughts about scaling development up slowly to minimise risk also call to mind a famous remark from GDC 2011, where he told attendees that the "middle-class" game - loosely speaking, any release too average to compete with Call of Duty and co, but too expensive to survive away from the high street - was a dying breed. Since then, the waters have grown muddier but in some respects more accommodating, with a wide array of digital storefronts, distribution and revenue schemes available to studios with the confidence to feel their way forward.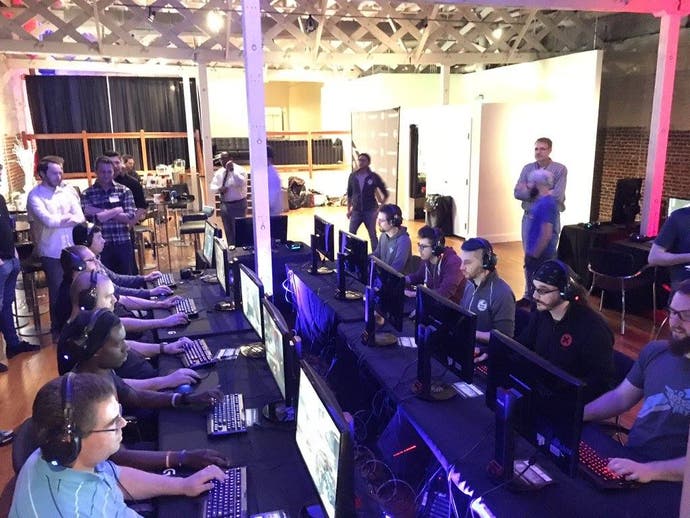 LawBreakers has certainly undergone a process of evolution. It began life as a free-to-play game with paid-for characters, but will now be sold as a complete package for "somewhere in the $20-30 range", with cosmetic items available separately. "The more we tried to monetise the game, the more I became obsessed with things like, do we do hero rotations?" Bleszinski explains. "Do we sell 'energy' like in mobile games? Do we set it up so that your character, when you log out, can be persistently beaten up online, so that your skin gets ruined unless you pay money when you're not online? And it's just like, that's not the headspace I want to be in."
The upfront cost is, he says, "kind of like the cover at a bar that keeps the idiots out", while the yet-to-be-finalised microtransaction system "has an interesting mechanic in it, so you want to unlock something, a little bit of randomisation - in CS: GO if I get a skin I don't want I can break it down into other things." In general, Bleszinski is drawn to "systems that feed into one another, that are monetised in ways that delights the user, instead of feeling sleazy."
Another big change since 2011 has been the rise of a violent culture war between liberals, feminists and conservatives in the games community. Bleszinski is an oddly pivotal figure in this regard - he's the architect of the quintessential boy's clubhouse in Gears of War's hulking Delta Squad, but apparently went out of his way to push for believable female characters while at Epic, and has written at fierce length about the "cancer" of industry misogyny.
Pressed on the subject, he comments: "I think casts that look like the United Nations are more interesting, as well as being more commercially viable." But it's a mistake, Bleszinski argues, to judge every game on these terms. "My whole thing is, you're not going to stop booby beach volleyball games from happening. You're not going to change Japan. People have the freedom to make whatever they want. But some of us are starting to recognise that games have been about white dudes for so long, it's really good to switch it up a bit. At the end of the day, even if I didn't like diversity, I'd still want everybody to feel represented in this game and to throw money at the damn thing. So from that small capitalist part of my brain, that's why it makes sense to me."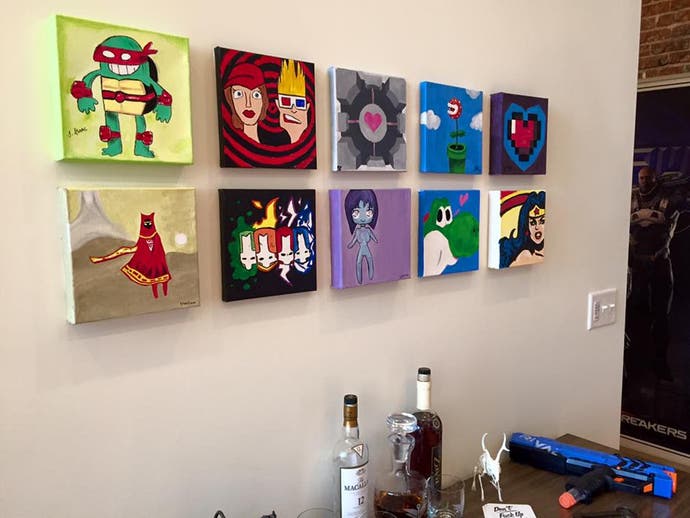 LawBreakers launches this year, and the jury's out as to what Bosskey will do next. How about a virtual reality game? Bleszinski is intrigued, but ambivalent. "I'd like to dabble in VR. The recent launches, they were a bit clunky, the tech's harder to set up, the price point's a little high and most of the games feel like WarioWare games. People ask me: 'is this the year of VR, or the year of your rich friend in IT who has a headset they can show you?' I think in the next year or two it's going to get better, but for now it's still more of a power-user type of thing."
Looking at VR's principle players, Bleszinski feels that Sony has "a pretty good shot" with its PlayStation 4 headset ("They've got the little butt-plug controllers," he muses absent-mindedly, a line you probably won't read amongst PSVR's launch endorsements). Broadly, he suggests that VR's appeal comes down to "the same thing that Kathleen Kennedy and J.J. Abrams say about seeing a Star Wars film - you need to feel delight. I felt that with Episode VII, and with the best Oculus and Vive experiences I do feel delight. Yeah, there are issues potentially with headset fatigue, but there's the old saying, 'the juice is worth the squeeze'. Because we all want to escape to the Holodeck sometimes."
What about a narrative-driven game, then, given how much of his own lifestory Bleszinski poured into Marcus Fenix? It's a flat 'no', though Bleszinski can't resist another, concluding wander down memory lane. "For the time being I'm still burnt out on narrative games. People were very cynical about Gears, but if you go to Youtube and look up Dom's death scene, Maria's death scene, all the times we tried for emotional moments in a game about chainsaw guys and lizard men, all the top comments are people talking about how this broke them, how it made them cry.
"The Gears fans who really drank the Kool Aid were feeling it. That said, moving forward the only time I want people to cry over a game I'm working on is if they're in a tournament and they lose a bunch of money on a bet. That's what really matters to me right now."
This article is based on a press trip to Bosskey's headquarters. Nexon paid for travel and accommodation.