Classic Spectrum game Skool Daze gets official remake
Back to Skool.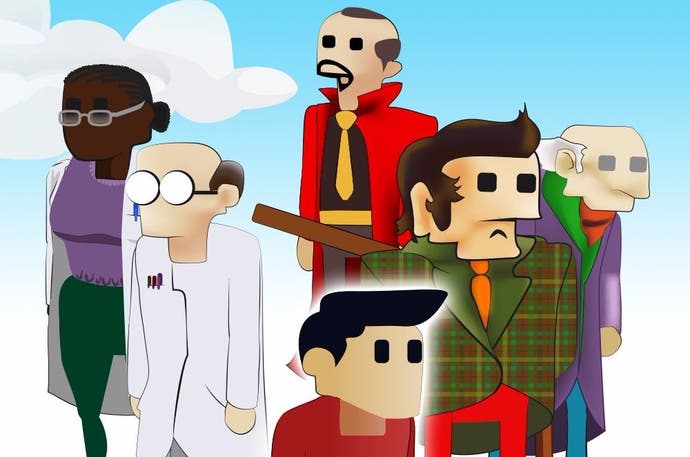 Alternative Software has announced an official remake of ZX Spectrum favourite Skool Daze for mobile and tablet platforms.
This isn't the first time that Alternative, which bought the Skool Daze license from the original publisher back in 1988, has released a mobile version of Skool Daze. Two years ago it brought the classic version to iPhone using the Spectaculator Emulator and a couple of years before that it was made available on Elite's controversial ZX Spectrum Elite Collection app.
Gameplay details are slim at the moment but going by the screenshots released on Alternative's Facebook page and website, the game will not only feature a recreation of the original school, but also new, larger schools as well.
Alongside showcasing the revamped graphics, these screens also hint towards modern twists to the classic formula, like having to use a computer to delete the schools database.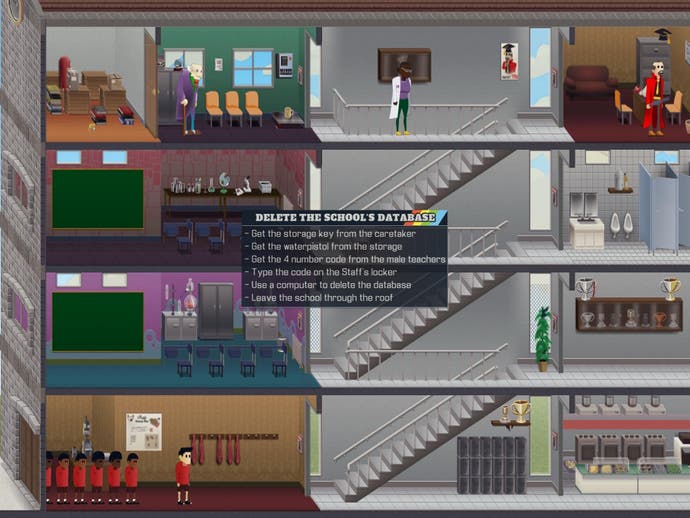 While this is the first official remake of Skool Daze there have been a couple of unofficial attempts to remake the game in the past. You can watch me play through one of those remakes in the video below.
There's no solid release date for Skool Daze yet, however the developers have stated on Facebook that they are currently finalising testing.
Were you a fan of Skool Daze back in the day? What do you think of the look of this new version? I'm a little disappointed that the release is mobile only, but I'm still excited to see the return of Eric and the evil Headmaster Mr Whacker.