Civilization 5 free to play for a few days
Civilization: Beyond Earth for Mac and Linux out "holiday 2014".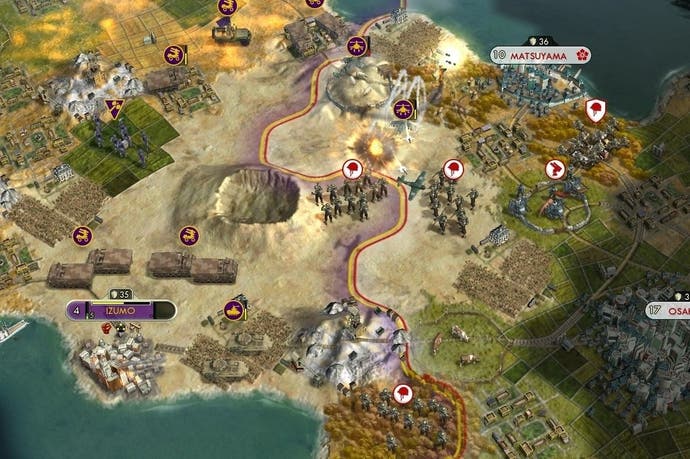 Civilization 5 is free to play now until 10am, 23rd October 2014 on PC via Steam.
Firaxis' strategy game normally costs £19.99.
It's a promotion designed to draw attention to Sid Meier's long-running franchise ahead of the release of Civilization: Beyond Earth, due out in the UK this Friday on PC.
Beyond Earth is a new science fiction entry in the series, and a spiritual successor to Sid Meier's own Alpha Centauri, published by EA in 1999.
In the game you lead your people on an expedition sent to find a new home away from Earth. You explore and colonise an alien planet and create a new civilisation in space.
Civilization 5 came out in September 2010.
Meanwhile, publisher 2K has said a Mac and Linux version of Beyond Earth launches "holiday 2014".