Choo choo! Train Simulator 2014 ready for boarding
Travel up to 300km/h.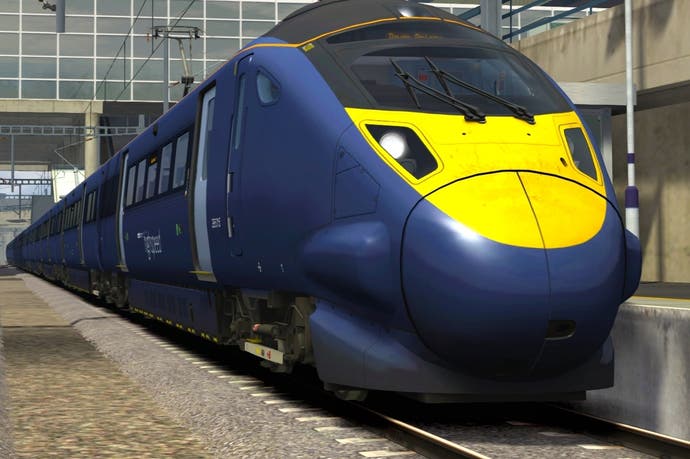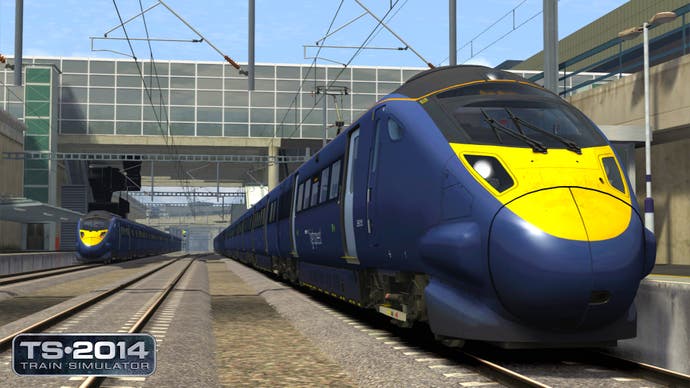 Train Simulator 2014 comes out on 26th September 2013 for PC.
You can travel up to 300km/h on routes that can stretch for over 200km. Take that Need for Speed.
New for this year's game is the Hamburg to Hanover route. You can also build and share your own routes via Steam Workshop, and download content created by other players.
Elsewhere, there's a new career mode and graphical improvements (added headlight flares, more detailed draw distances).
TS2014 will be sold as a boxed product in shops and digitally from Steam. If you already own an earlier version of Train Simulator, your software will be updated free of charge via an automatic download after launch that adds the new user interface and game features.
Train Simulator is made by Kent-based developer Railsimulator.com Ltd, and its boss, Paul Jackson, had this to say: "I am very excited about the advances we have made with TS2014. We've developed a more personal and challenging career mode, richer creativity tools, and of course an ever more realistic driving environment.
"These are things which we know will appeal to our existing customer base, but will also deliver an exciting and engaging gaming experience to a much broader audience. I feel confident that TS2014 will be our most rewarding product to date."