Check out the first seven minutes of the new live-action Mortal Kombat movie
Ahead of its launch this Friday.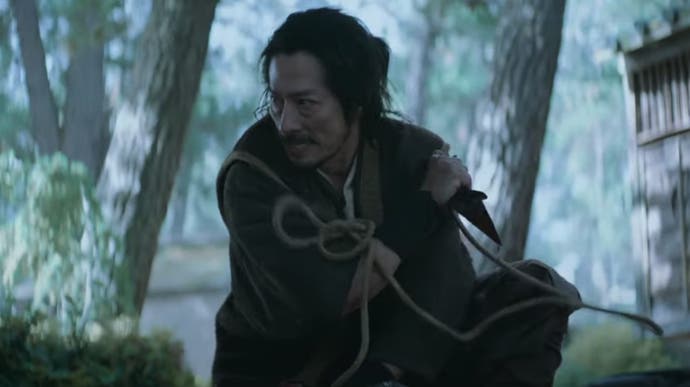 Mortal Kombat's latest live-action movie adaptation is mere days away from its 23rd April release, and, in preparation for its arrival, Warner Bros has shared its limb-flinging, martial-arts-hued opening seven minutes online.
This particular live-action incarnation of Mortal Kombat - directed by Simon McQuoid and written by Greg Russo - predominantly unfolds in the modern day, charting the adventures of washed-up MMA fighter Cole Young (an entirely new character to the Mortal Kombat universe, played by Lewis Tan), who gradually becomes embroiled with the series' familiar cast after encountering Outworld emperor, Shang Tsung (Chin Han).
Before getting to the meat of the story, however, Quaid and Russo set the scene with an opening sequence that whisks viewers back to Feudal Japan in order to establish the conflict between the clans of Hanzo and Bi-Han (who go on to become Scorpion and Sub-Zero, here played by Hiroyuki Sanada and Joe Taslim respectively).
It's this seven-minute opener that you can watch below - just be aware that, as you might expect given the movie's source material, blood spurts and appendages fly.
As for the rest of the movie, once the action begins proper, Mortal Kombat fans can expect appearances from the likes of Jax (Mehcad Brooks), Sonya Blade (Jessica McNamee), Raiden (Tadanobu Asano), Liu Kang (Ludi Lin), Kung Lao (Max Huang), and Kano (Josh Lawson) - and Quaid has also promised "really badass" Fatalities that "don't hold back."
Mortal Kombat's North American launch on 23rd April will see the movie release simultaneously on HBO Max and in cinemas.