Challenge FIFA 13 developers on Virgin Media stand at Eurogamer Expo
Plus: Feature as a driver in GRID 2 and try Mists of Pandaria.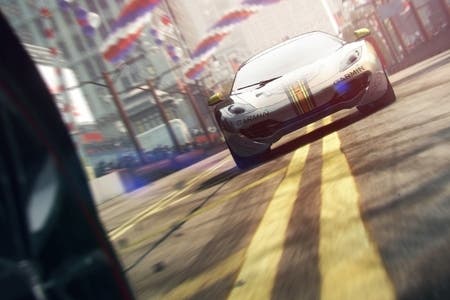 With around a fortnight to go until this year's Eurogamer Expo, our headline sponsor Virgin Media has announced what it's going to be doing on the show floor, and it's not just a bunch of variations on the Usain lightning Bolt gesture. (Although...)
People who roll up to Virgin Media's stand will be able to play FIFA 13 against the developers, play World of Warcraft: Mists of Pandaria, and take part in a special GRID 2 time trial challenge for a chance to feature as a driver in the final game next year.
Following 100 days of development, Surface Tension Studios, winners of the Virgin Media 100 Day Game project, will be completing the final stages of development of their new mobile game Superfluid live on the stand, too.
It's also worth noting that Virgin Media customers can get access to a final batch of 1000 half-price tickets with early bird access through the Virgin Media website.