Celeste, classic LucasArts games and more coming to Xbox Game Pass
Sub in.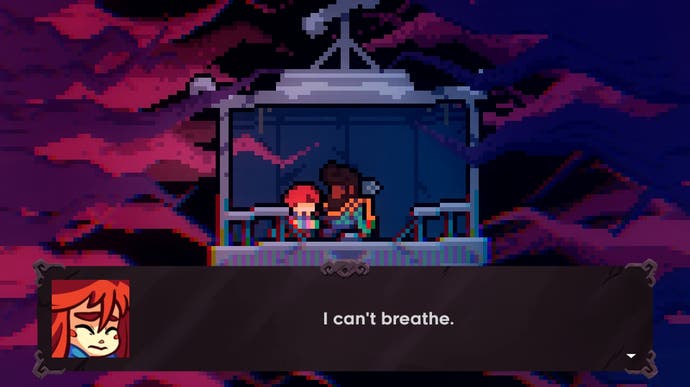 Microsoft has announced the upcoming games heading to Xbox Game Pass through to mid-November 2020.
The wonderful Celeste hits Xbox Game Pass on 5th November. That's for PC, consoles and Android via xCloud (you need an Xbox Game Pass Ultimate subscription to stream games via Android devices).
Before that though, Carto hits Xbox Game Pass for PC and consoles on 27th October. Then, a trio of classic LucasArts games hit the subscription service on 29th October: Day of the Tentacle Remastered, Full Throttle Remastered and Grim Fandango Remastered.
Just in time for Halloween, Five Nights at Freddy's arrives on PC, consoles and Android also on 29th October. Battle royale PUBG and roguelite ScourgeBringer (the latter of which Donlan very much enjoyed) are both available to stream on Android on 29th October, too. Also on that day, Unruly Heroes is on Game Pass for PC, consoles and Android.
Moving on, PC gets helicopter shooter Comanche on 5th November. PC, consoles and Android get co-op FPS Deep Rock Galactic then, too, as well as Eastshade. PC and consoles get Knights and Bikes on 5th November.
And finally, Ark: Survival Evolved: Explorer's Edition hits PC, consoles and Android on 17th November. This is the base game, which is already available with Game Pass, plus three expansion packs.
While we're on the subject of xCloud, Microsoft confirmed the latest games to add Xbox touch controls for use on Android devices. Minecraft Dungeons already has touch controls. Here's another 10 games in the Game Pass library with touch controls:
Dead Cells
Guacamelee! 2
Hellblade: Senua's Sacrifice
Hotshot Racing
Killer Instinct
New Super Lucky's Tale
Slay The Spire
Streets of Rage 4
Tell Me Why
UnderMine
As games hit Game Pass, others leave the subscription service. Here's what's leaving on 30th October:
After Party (console)
LEGO Star Wars 3 (console)
Rise & Shine (console)
Tacoma (console and PC)
The Lord of the Rings: Adventure Card Game (console and PC)
The Red Strings Club (PC)