Celebrate Pride in Grand Theft Auto 5 with this free PC mod
Even Pete Tong's involved.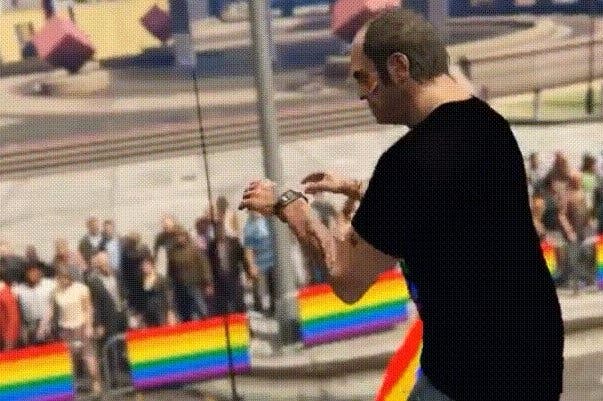 You can now celebrate Pride within Grand Theft Auto 5 via a free PC mod.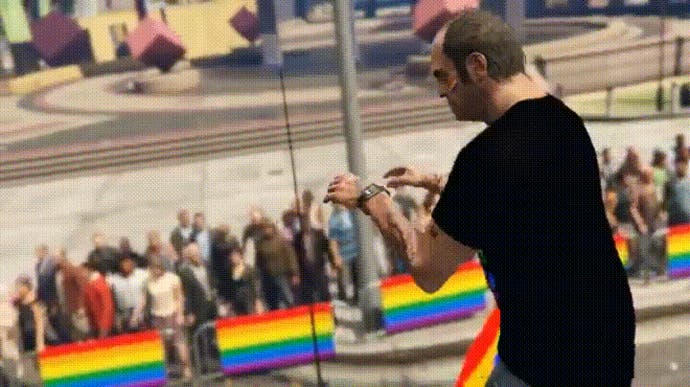 The Los Santos Pride add-on is unofficial, sadly, but has been made by a rainbow of supporters and is backed by Stockholm Pride - the largest Pride festival in Scandinavia.
Download the mod from LosSantosPride.com and you can add a Pride parade to your game, along with rainbow shirts for your characters to wear, plus flags, vehicle skins, makeup and other props.
"Los Santos Pride is a pro-bono project with no financial incentive or other benefits for anyone involved," creator Sedir Ajeenah has said (thanks, Daily Dot).
It has also been programmed so the parade itself cannot be attacked, which is for the best considering the violent nature of GTA5.
It's also a wise move due to the mod featuring flags and banners wishing love to Orlando, the site of last month's horrific homophobic shooting which killed 49 people and wounded 53 others.
But it's because of such attacks, and the continued need for greater visibility of LGBT+ themes in games, that it's good to see mods like this exist.