Castlevania spiritual successor Bloodstained: Ritual of the Night delayed into 2019
And PlayStation Vita version is cancelled.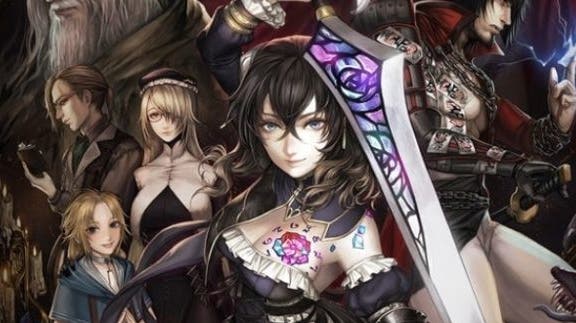 Designer Koji Igarashi has announced that his long-awaited Castlevania spiritual successor, Bloodstained: Ritual of the Night, will now launch in 2019, and that the planned PlayStation Vita version is no more.
Bloodstained: Ritual of the Night, which successfully secured $5.5 million USD of Kickstarter funding in 2015, has never had a set launch date, but its release window has shifted more than once now. Initially, Bloodstained was expected to arrive in March 2017, but backers were informed of a first delay in 2016, when its launch was postponed to early 2018.
At the time of Bloodstained's initial delay, Igarashi noted that development changes were required, otherwise "the game may not end up meeting my quality standards". Now, in a new Kickstarter update, the developer has revealed similar reasons for postponing the game's release until 2019, noting that additional time is needed "to raise the quality level, especially after all the very valuable feedback from the Beta Backer Demo".

As for the cancelled Vita version, Igarashi explains that this is no longer feasible "due to Sony's plans to discontinue the Vita console, ending production of physical copies and stopping certain online store support features". Backers that ordered the Vita version can either choose another platform to receive the game on or request a refund.
"We sincerely apologize for any inconvenience or disappointment, but rest assured we are working harder than ever to deliver the game we all made happen together," Igarashi concluded, "Please bear with us for a little longer and I thank you for your continued support."
Bloodstained: Ritual of the Night will release on Switch, PC, Xbox One, and PS4 next year.