Castlevania producer Koji Igarashi announces Bloodstained: Ritual of the Night
UPDATE: Fully funded in under four hours.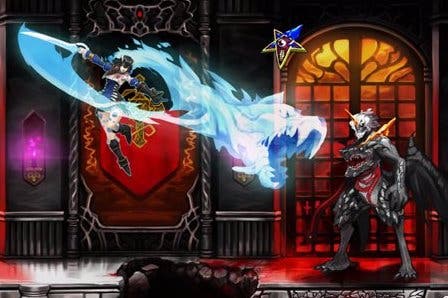 UPDATE 11/05/2015 9.40pm: Bloodstained: Ritual of the Night has already met its $500K goal in roughly 3.5 hours.
Now the question is, will it best Yooka-Laylee's record-breaking $1m in six hours? We'll update should it manage that.
ORIGINAL STORY 11/05/2015 7.20pm: What is Bloodstained: Ritual of the Night but a miserable pile of secrets? It's also the spiritual successor to Castlevania: Symphony of the Night, led by that game's producer and assistant director Koji "Iga" Igarashi.
Looking more than a bit like Castlevanias of yore, Bloodstained is described on its just launched Kickstarter page as "an exploration-focused, side-scrolling platformer featuring RPG and crafting elements."
So far, so Castlevania. But there will be at least one major addition with the option to go through the campaign in co-op or face other players in PvP.
Bloodstained's premise puts players in the role of a woman named Miriam who's suffering from a curse that turns her blood to crystal. Seeking a cure, she must brave a "demon-filled castle" with her pal Gebel, who likewise suffers from the curse and is mostly comprised of crystal by this point.
Bloodstained is being developed in association with Inti Creates, the studio behind Mighty No. 9, Mega Mans 9 and 10, Azure Striker Gunvolt, and Shantae and the Pirate's Curse.
This Castlevania successor is being made in Unreal Engine 4 and its graphics will be in 2.5D "Games like Guilty Gear and Strider are proof that 2.5D can be handled in a way that honours a classic aesthetic while allowing for new possibilities," the developer stated. "That's what IGA hopes to achieve with this project."
Unfortunately, Symphony of the Night concept artist Ayami Kojima is busy, but Iga has SotN, Skullgirls and Super Smash Bros. composer Michiru Yamane on board alongside Ippo Yamada, who composed tracks for several Mega Man games.
Bloodstained: Ritual of the Night will come to PS4, Xbox One and PC around March 2017, should its Kickstarter campaign be successful. Given that it's already made $300K of its $500K goal in about an hour and a half, it's a safe bet that it will be.
There's an array of stretch goals outlined after that. At $700K there will be a second playable character, $800K will fund an additional extra-hard difficulty setting, and $850K will bring in former Metal Gear Solid actor David Hayter.
Regarding being on a Nintendo platform, the developer explained, "Our budget left us with two options: Build the biggest, most beautiful game we can, or make sure it runs everywhere from the start. As things stand today, we can't afford to create the two separate versions of this game that would be necessary to make it run on every console. That said, we've heard legends about a remarkable treasure hidden in the castle basement..."