Castle of Illusion Starring Mickey Mouse flocks to iOS
Let's hope the touch controls aren't Mizrabel.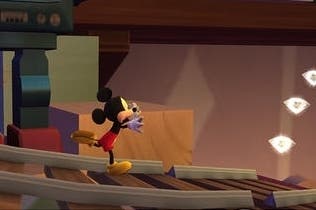 Castle of Illusion Starring Mickey Mouse, the HD remake of the 1990 Mega Drive classic, has made its way onto iOS.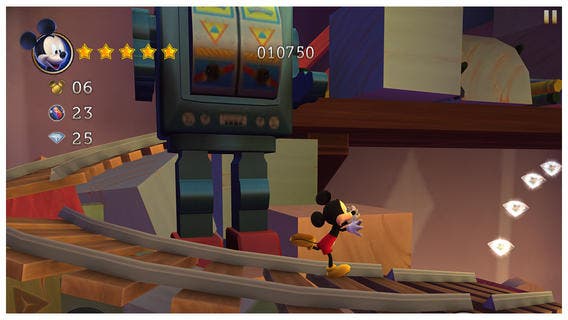 Optimised for iPhone 4S, iPad 2 and above, the platforming adventure follows the exploits of Mickey Mouse as he tries to save Minnie from the nefarious witch Mizrabel.
Given that this appears to be a straight port of the XBLA, PSN and PC game, it's a rather pricey affair at £6.99 / $9.99.
Our Ellie Gibson had a good time with the Castle of Illusion remake upon its release in September, even if she didn't think it remained as memorable now as it did back in the day. A word of warning: Ellie noted in her Castle of Illusion review that "it requires levels of timing, rhythm, precision and determination that would test a Soviet gymnast." Common logic dictates that these reflex-based challenges will only be harder on a touchscreen device.