Castle Crashers Remastered hits Nintendo Switch in September
PS4 version soon after that.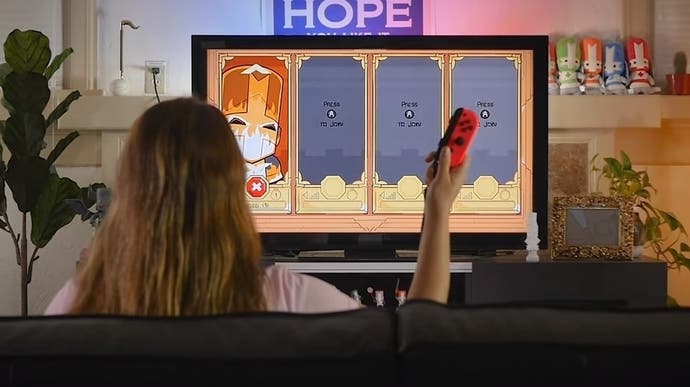 Castle Crashers Remastered comes out on Nintendo Switch on 17th September 2019.
The PlayStation 4 version follows soon after, developer The Behemoth said.
The Behemoth had targeted a release for this summer, so while this amounts to slight delay, it's not by much.
Explaining, the developer highlighted some difficult development challenges it had encountered that took longer than expected to work through.
"Although Castle Crashers Remastered has been around for quite some time, we haven't brought a game to a Sony system since the PS3, or a Nintendo console since the GameCube," The Behemoth said in a blog post.
"We've gone generations in between then and now, and while we're beyond excited to be bringing Castle Crashers to modern consoles, making that leap has come with a number of difficult development challenges. Some of these challenges took us longer than expected to work through; in fact, the PS4 version of the game is still going through it's final approval processes, which is why we are not yet confirming it's exact launch date. However, we wanted to take our time to make sure that when we launch the game it is complete, polished, and the best quality it can be.
"It's important for us to be confident that when you finally sit down to play Castle Crashers with your friends, you're going to have a great experience and an absolute blast. We're taking the time to make sure that will happen, even if it means that things are taking a little longer than expected and we couldn't always keep all of you completely in the loop while we figured things out."
Castle Crashers Remastered includes mini-game Back Off Barbarian, 60fps gameplay the original ran at 30fps), all previously-released downloadable content and various performance updates.