Capturing the dragon: the music of Jeremy Soule
One of the industry's leading composers on classical influences, taking over YouTube, Kickstarting a symphony and the meaning of life.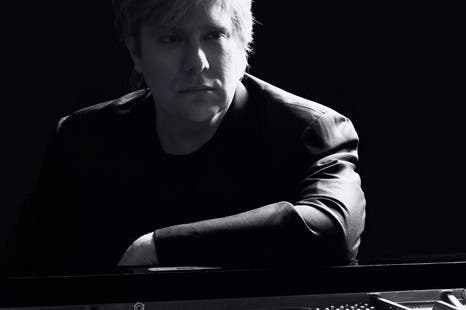 It could've been over-inflated tyres combined with the rain on the road and a rogue gust of wind coming in off the Pacific Ocean, but the exact cause of the accident may never be known. Regardless, as Jeremy Soule's car hydroplaned into the oncoming traffic on Insterstate 5 that night, as the headlights rushed out of the darkness towards him and as his car began to roll, the only thought in his mind was that he didn't want anyone else to be hurt.
"You really see things in a profound sort of way, as you're hurtling at highway speeds into oncoming traffic," says the composer, who found himself accepting that these might be his final moments. "I knew that if I died that night, I felt satisfied in the direction I was going with my life. That was odd, because being a perfectionist I'm never satisfied."
Jeremy Soule, whose work creating soundtracks for video games has won him a host of awards from organisations that include BAFTA and MTV, doesn't say that his life flashed before him. Instead, as we talk, he describes a vision of something rather more cryptic, even spiritual in nature that ties in with how he sees a world in which we're all connected.
It's such a personal vision that I fear writing it down, for worry that I might misrepresent him, that I might not be able to do justice to his view of a world in which composers borrow music rather than create it, and where there might be "a little bit of Beethoven in all of us." Though he takes a lot of pleasure from his work, Soule is so deferential, even humble, that the idea of slighting this man in any way fills me with horror. Let me take a moment. Let me come back to it.
If you don't know Jeremy Soule, you surely know his music, though if you really don't know that, you may not know video games. Soule has been composing for games since 1995, when he wrote the soundtrack for Secret of Evermore on the SNES, but he's achieved particular prominence in the last decade, becoming one of the industry's most famous and most distinctive talents.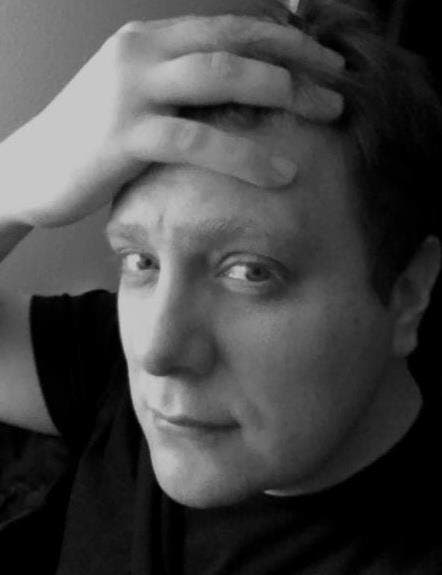 His sweeping, orchestral scores have graced dozens of high-profile games, chief amongst them the Elder Scrolls series, for which he created the now iconic Morrowind theme, which has been reborn and reinterpreted in the series sequels Oblivion and Skyrim. A list of credits as long as your arm includes Guild Wars 2, Warhammer: Dawn of War, Company of Heroes and several Harry Potter games, showing that Soule has never been short of work, and his many vibrant, vigorous compositions have built him a huge fanbase. It's no mean feat for a modest, small-town boy.
Soule was born in the midwestern town of Keokuk, Iowa. His father was a music teacher and while his grandfather "couldn't talk about his work" in defence, he enjoyed putting audio equipment together in his spare time, two disciplines that would unite in Soule's later work. As a boy, he began listening to classical music at a very young age and was composing within a few years, working in his spare time to expand his music collection: "Even at ages three, four or five, I was exposed to a gamut of world-class music," he says.
"[Dad] had a huge vinyl record collection. Later, I started collecting my own CDs. I remember working really hard, mowing lawns, pulling weeds, doing odd jobs for the neighbour, delivering newspapers and everything I could, because my family, we didn't have a lot of money. There was a work ethic built in that. If I wanted to hear and enjoy music, then I had to work hard. That might've meant pushing a lawnmower around, but it also translated into: if I wanted to create music, I had to push keys around."
Still in his teens, Soule sent samples of his work to both Square and LucasArts. Square responded with a job offer and set him to work on Secret of Evermore, where Soule was immediately presented with the technical challenge of the console's limited sound hardware. He was working with 64K of RAM, though as some of that meagre amount of space was already taken up by the sound driver there was only 50K left for the music. The solution was to incorporate ambient effects into the music, which went some way towards helping him craft the soundtrack that he wanted to.
When Nintendo sent a representative to Square, who he says his team were supposed to behave obsequiously toward, he made his own desires apparent. "I was hoping and praying Nintendo would get a CD-ROM when I started in the business," he says. "I made sure to say, loud and clear, that we need some sort of large storage device. I didn't want to work with ROM any more. That got me in trouble." It did nothing to harm his career, mind, and within a year Soule was working at Humongous Entertainment, alongside a famous former LucasArts luminary: "I wanted to work with Ron Gilbert. I saw a lot of talent in him."
While at Humongous, he joined colleague Chris Taylor on a project then called Partial Annihilation and set about making his mark. Soule suggested that "Partial" should be "Total" and also convinced his bosses that an orchestral score would differentiate this RTS from the many others that were crowding the market. If it didn't work, he says, he'd take a pay cut. It did, and he was on his way to composing the sort of orchestral music he'd listened to so much of as a youth.
It didn't take long for the honours to roll in and for his reputation to spread. In 2003, Soule won a BAFTA for his work on Harry Potter and the Chamber of Secrets, where he got to expand upon the music created by "our greatest living composer," John Williams, a man who he has still yet to meet but who, he tells me, he'd be delighted to: "There's definitely an inspiration factor that's off the charts when you talk about John Williams. I'd be happy to spend five minutes with John, to talk about something John wanted to talk about."
It was during the time that he was working on the Oblivion soundtrack, while travelling south from Canada through Washington State, that his car veered into oncoming traffic. Soule emerged from the crash unscathed, much to the surprise of those who saw the damage to his car, though he believes that the leather jacket he was wearing at the time may well have saved his left arm. As anyone might expect, the crash had a profound effect upon him and in subsequent interviews he explained that the experience fed into Oblivion's soundtrack, telling one interviewer that he wanted "to comment on the human condition and the beauty of life."
""I think music comes from a universal energy, from a place that's way out there. I don't want to say it's pseudo-religious or pseudo-philosophical. It's just intuitive. I believe music comes from somewhere else and I believe that we are here, on earth, to transcribe it and share what we find."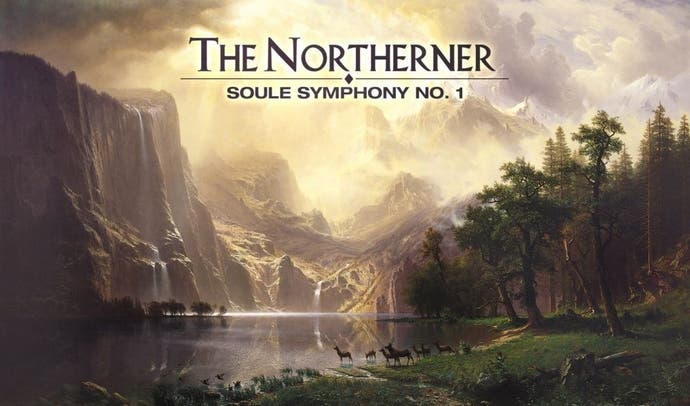 Even with personal touches like these, as it was with the great composers of old, Soule's work has always been by commission: a soundtrack delivered to a client in accordance with their requirements. "I feel like the work I've done has been more illustrative than painterly," he says. "That's part of commercial art, that's what you do. You render things to ultimately fit the product as best you can, so there are creative restrictions you're working with." That's why he's now trying something completely different, something that those in his field rarely get a chance to try. He's going to write his own music. For himself.
"I've always wanted to write a symphony since I was little," he explains. "I remember being in grade school and there was a movie shown in music class. I remember this scene where Peter Tchaikovsky was a kid. He was probably not much older than myself, and they started to show what it was like for him to show music in his head. The music kept getting louder and louder as he was tapping on a window and he tapped so vigorously that he shattered the glass and cut his hands. That left a lasting impression on me. I think the kids around me thought 'Oh, wow, he just cut his hand,' but for me it was like 'He just broke through something internally, creatively.' It was metaphor for me. I've always wanted to break through."
Three weeks ago, Soule turned to crowdfunding website Kickstarter with the hope that fans of his work in the video gaming community might be willing to back his first attempt at writing a symphony. Soule reckoned that The Northerner needed $10,000 to be realised and, he tells me, he thought that was a "realistic" estimate for what he might achieve in a month-long crowdfunding campaign. He was possibly a little naïve.
It's not that Jeremy Soule has a BAFTA. It's not that many of the games he has composed for are million sellers. It's that the internet loves him. The Kickstarter target was smashed within two days and The Northerner has now raised over $96,000, looking set to reach six figures before it closes on Sunday.
"I'm honoured and humbled that so many people have recognised what I'm doing," he says, "and that they're encouraging me to continue. It's an honour to be able to work for the public and bring them something they believe in." To many of his fans, achieving such a sum will be no great surprise. Soule's music has been shared in every corner of the internet and his fanbase is enormous. As we talk, the question I'm most keen to ask him is one that I sit on for some time, before I finally have to blurt it out: does he go on YouTube?
Jeremy Soule's music has conquered the site, which is packed to the nines with musicians performing covers and tributes to his work on every instrument imaginable, from guitar to ocarina. A search for "Jeremy Soule" yields 90,000 results, "Elder Scrolls theme" 165,000 and "Skyrim cover" some 795,000. One cover-cum-fan video has over twenty million views, while Mexican singer Malukah set social networks alight when she posted her interpretation of some of Soule's work. His fanbase is so deep and so wide that they voted the music from the Elder Scrolls series into fifth place in a recent Classic FM Hall of Fame poll, pipping Beethoven in the process.
"Yeah, I egosurf every once in a while," he says. "It is a bit of a surprise. If there's one time that I really feel like I'm living a charmed life, it's when I see so many great musicians coming in and bringing their perspectives and their musicianship to my ideas. To me, that in itself is probably the greatest honour, accreditation and affirmation of what I'm doing." And what would he say if he bumped into one of them? "I have bumped into them! I got a chance to meet Malukah. She's really amazing. Everyone and their cat and their dog were sending me her video."
Soule also says that the Classic FM vote was "shocking," but that it also reinforces the impact that anyone's creative outwork can have. He hopes it gets more people discussing classical music and listening to some of the other composers in the chart. "I feel a certain responsibility with recognition," he continues. "I feel more at peace as a person by doing as much as a I can to help others have a little bit of happiness. If there's something that my music does to bring happiness, then that's what I want to do."
But here's a thing about Jeremy Soule, and it's quite possibly the most important. When I ask what his influences are, and how he writes, he gives me some unexpected answers. Naturally, he has his favourite composers, and he's passionate when he speaks about them. "I love the spirit of Beethoven," he says. "I think he's the composer that I relate to the most. Beethoven was like the composer who's like all of us, in a way. I feel like he had the keenest display of humanity and I think that struggle that he had in real life was illustrated and elevated in his music. I think Bach was otherworldly, and I think he was a wonderful writer, but I can't see or feel the human fingerprints of Bach so much." He also cites the 20th Century composer Strauss: "You can't go through Death and Transfiguration, or his operas like Elektra, and not be moved. There's a desire to live."
It's when he talks about writing that his answers are rather more surprising. Soule writes music every day, and has previously insisted that his best work is still ahead, reminding interviewers that it took some composers a lifetime to work up to their symphonies. He hears music in his head, he tells me, and that's where he likes to work at it, rather than revising it on paper. What's more, he doesn't claim the work is strictly his. "I'm not really a composer," he adds. "I'm more of a transcriptionist."
"I hear music all the time," he says. "In my case, music's more like photography. It's like when Ansel Adams went out to Yosemite and he had his camera, he was literally capturing something that already existed, but he was doing it in a very artistic way. I feel like, with my music, if I didn't write these ideas down, someone would.
"You can hear a melody go by, but it's like capturing a dragon. You have to have a really strong rope."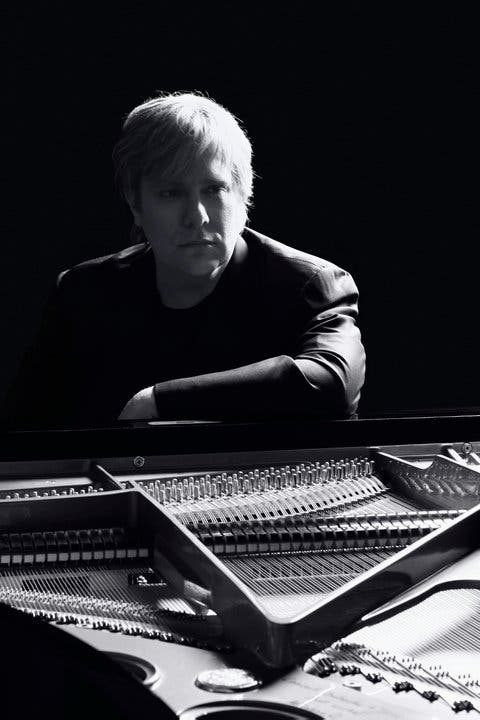 "I think music comes from a universal energy, from a place that's way out there. I don't want to say it's pseudo-religious or pseudo-philosophical. It's just intuitive. I believe music comes from somewhere else and I believe that we are here, on earth, to transcribe it and share what we find." And perhaps that's why he's a little deferential when it comes to the praise he receives. After all, it might be possible, he says, that all of us can find our way to that creative place. "I feel like Beethoven's music is still alive, I feel like the place he went to create the Ninth, or create Moonlight Sonata, still exists somewhere."
None of this means that the creative process is easy, he adds. It requires conviction, dedication. "You can hear a melody go by, but it's like capturing a dragon. You have to have a really strong rope. I don't say you slay the dragon, in this case you capture the dragon, but to be able to pull that idea out of this maelstrom sometimes requires a lot of energy. It takes inner power to be able to do that."
Soule certainly believes there's a lot more to life than we might think, and that also includes music. Throughout our conversation he's drawing connections wherever we find them - between composers, in where he lives, in his family history - and he's not attributing them to coincidence. There is, he says, much more to life, much more that's waiting to be uncovered and those who think life is merely "concrete... we live and we die," are "a bit simplistic." No, it's more complex than that and I think, for Jeremy Soule, it's also more exciting.
He tells me that his car crash happened not far from the state's Lummi Nation reservation and that he feels something spiritual or even supernatural may have happened while he careered into that oncoming traffic. He had a vision of Native America warriors, he says, and perhaps that was simply because he was aware of where he was crashing. Then again, after he'd been helped out the car and been checked over, a highway patrolman remarked that he might like to meet the Indian chief who lived nearby, a chief who it just so happened wrote music. Maybe they should make contact, the patrolman suggested. Then again, I wonder if maybe they already had.
It might be easy to sneer at his ideas, but I can't claim to have any better answers for where it is that creativity comes from, nor how it is that music can inspire us or what the mechanism is behind Soule's music reaching out to millions of fans. He simply writes extremely popular music for video games which connects with many of those who listen to it, something he hopes will continue to the be case when he composes and releases The Northerner later this year. That's perhaps all any artist can ever hope for, and yet it's also the very best that they can hope for.