Camelot Unchained: A purists' Dark Age of Camelot trying to raise $2 million on Kickstarter
Single-player games have done it, can an MMO?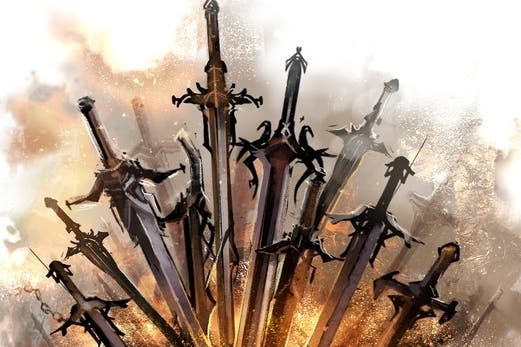 Nostalgic single-player games with modest budgets have prospered on Kickstarter. Can MMOs?
Camelot Unchained is off to a bright start, having raised ~$585,000 since it launched at 5pm (UK) yesterday. It's got one of the loftiest goals I've seen - $2 million - and it looks like it's on course for success.
If it succeeds, Mark Jacobs, the boss of Camelot Unchained developer City State Entertainment - and the man who led development of Dark Age of Camelot and Warhammer Online - will donate $2 million of his own money. He's also separately raised another $1 million for the game.
Camelot Unchained is the purist successor to Dark Age of Camelot, an MMO that coined the term RVR - realm versus realm - combat. Players belonged to one of three realms/factions that were at war. They lived in separate lands, spoke in separate languages and owned powerful magical relics that were housed in guarded keeps in their own contested areas. Stealing those relics was the aim of the game.
In other words, RVR meant massive, organised PVP with keeps and forts and siege weaponry. It was brilliant fun.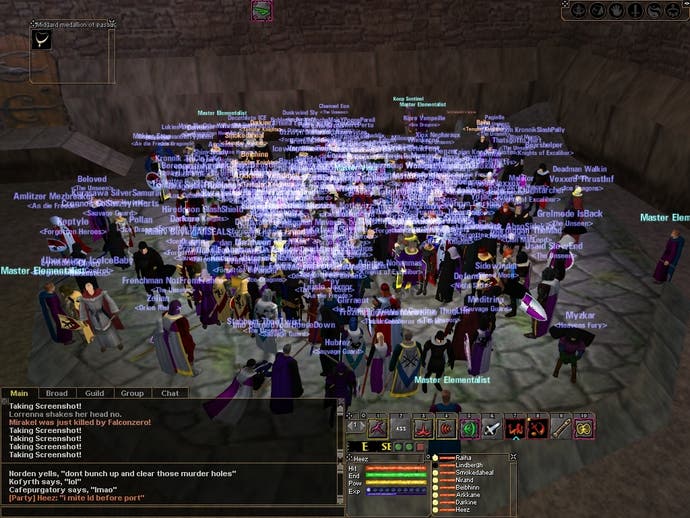 It's that RVR core that Camelot Unchained is built upon. And only that. There's no filler, no boxes that needed to be ticked to appease a publisher pumping millions upon millions of dollars into the game. Mark Jacobs isn't interested in mass appeal - he wants experienced MMO players and RPG players.
Like DAOC, Camelot Unchained has three warring factions: Arthurians (England), Vikings (Scandinavians) and the Tuatha Dé Danann (Ireland). The races available in each won't be stereotypes with pointy ears or relentlessly chivalrous knights. Jacobs is pursuing a "new vision" that he said is "very different".
Each realm will have its own unique set of five classes at launch. This is a rock, paper, scissors approach. There will be tanks, there will be healers, there will be DPS and there will be a hybrid. There will also be a crafter-only class.
There's a crafter-only class because there won't be any loot drops from monsters or NPCs, nor will there be tokens dropped or accrued with which you can buy equipment. "Everything you can hope to use in the game will be made by a crafter," said Jacobs.
But crafters also work on the front-lines. They go out into the contested RVR areas and build turrets and fortify defences and even build forts and traps. "You will need them to be involved in RVR."
Crafters are the best builders, but everyone will have an innate ability to build houses and structures, be they in contested areas or not.
To be clear, there will be no fighting monsters (PVE) to gain levels. Everything in Camelot Unchained is focused around the TriRealm (RVR is trademarked by EA) war.
Camelot Unchained will be a subscription MMO, but the cost will apparently be lower than is the MMO norm today: ~£9/month.
For now, Camelot Unchained is a PC game that will be localised in English, French and German, and released in December 2015. Extra platforms (probably Mac and Linux) and languages will be added via stretch goals and if there's enough demand.
There's a video on Kickstarter that shows City State Entertainment at work and even a few glimpses of the game being made.
There's a Camelot Unchained website that offers a lot of interesting detail about the various principles of design for the game, too.