Call of Duty: WW2's new story trailer reiterates that war is hell
Nazis. I hate these guys.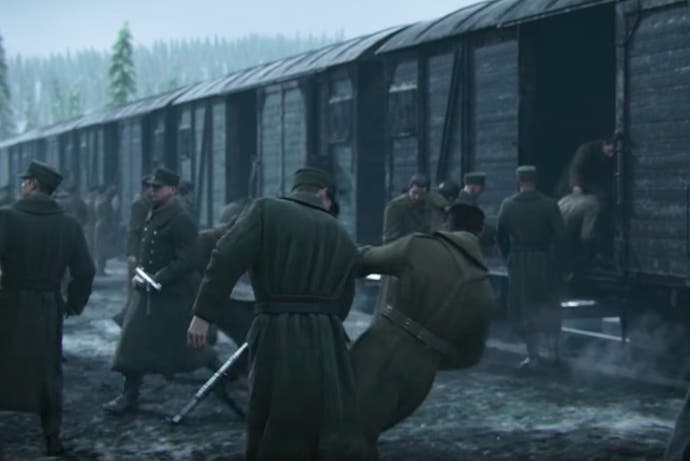 Call of Duty: WW2 has unleashed a new trailer highlighting its single-player story campaign.
Unlike Bethesda's jollier Nazi-slaying Wolfenstein series, Call of Duty: WW2 looks to remain historically accurate with no shortage of gruesome imagery. While not explicitly revealed, this trailer seems to tease a stage set around a concentration camp with one character interrogated by a Nazi commander before being forced onto a train. Of course, there's a chance this soldier could be saved before it comes to that as another character proclaims: "let's take that bridge and find our boy!"
While we're not sure how deep this historical atrocity rabbit hole Activision's shooter will tread, we know that its campaign will include swastikas and other Nazi iconography, but only in its single-player story mode.
"In campaign, we need to balance the authenticity with the respect for the fact 100 million people died in the darkest days of humanity," developer Sledgehammer Games co-founder Michael Condrey told us at E3. "So, you will see the swastika in the campaign, using our military historian to make sure it's authentic, tasteful and respectful."
As for the series' siller elements, those will be saved for its Nazi Zombies co-op mode, which will star David Tennant, Udo Kier, and Ving Rhames.
Call of Duty: WW2 will launch 3rd November on PS4, Xbox One and PC, while an open beta will be available on Steam from 29th Sept - 2nd October.