Call of Duty: WW2 reveals Nazi Zombies co-op mode
Stars David Tennant, Udo Kier and Ving Rhames.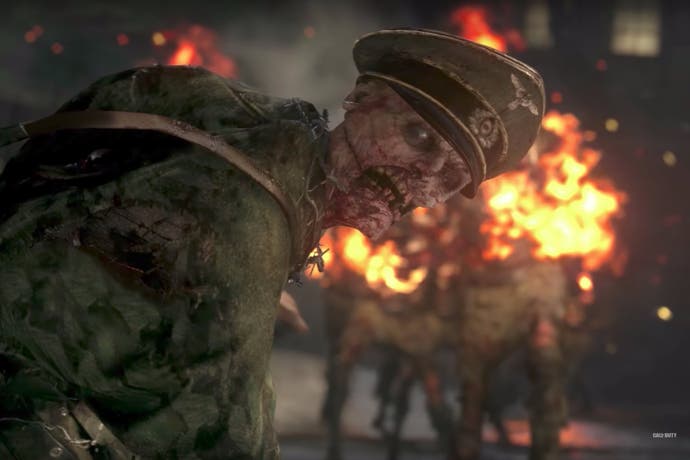 Call of Duty: WW2's Nazi zombies co-op mode has been officially unveiled. It's simply called Nazi Zombies.
Set in a Bavarian village in Mittelburg, Germany, Nazi Zombies will look rather familiar to those who played the zombie-based co-op campaigns in previous Call of Duty games. The World War 2 setting is different, however, looking a lot more like something out of Wolfenstein: The Old Blood.
The co-op mode will star David Tennant (Doctor Who), Elodie Yung (Daredevil), Katheryn Winnick (Vikings), Udo Kier (Melancholia) and Ving Rhames (Dawn of the Dead), each of whom's likeness will be captured in the game.
"This is unlike anything before, we're taking players to some very dark, grim places in Nazi Zombies. This is one hell of a horror experience," said developer Sledgehammer Games' studio head and co-founder Glen Schofield.
Call of Duty: WW2 launches 3rd November on all platforms. Those who pre-order will get early access to a private beta, that will debut on PS4 25th August.