Call of Duty WW2 launch sales up by half on Infinite Warfare
Crate news.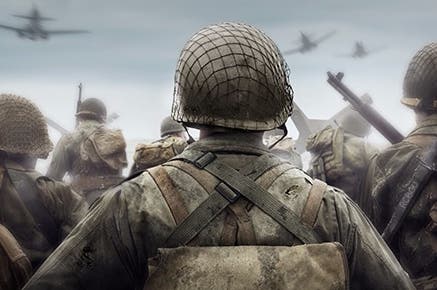 Call of Duty WW2 has stormed the UK chart, with sales up significantly on last year.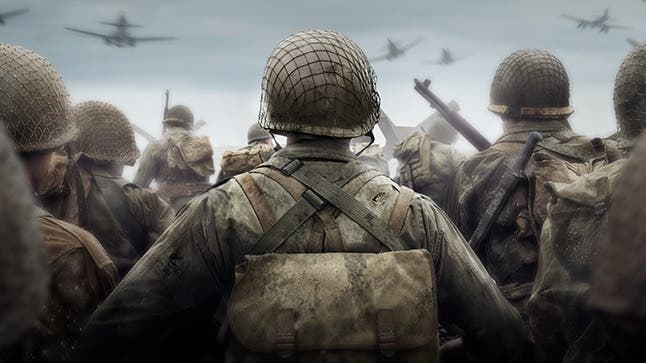 WW2 launch sales were up by an impressive 57 per cent on 2016's unloved space-based installment Infinite Warfare. It's an impressive stat, although one which goes to show just how much last year's COD missed the mark.
Infinite Warfare sales were themselves down 48 per cent on 2015's Black Ops 3 - making Call of Duty WW2's total likely just under that of 2015's game (although UK numbers company Chart-Track does not count digital downloads).
The rise in digital downloads may not play a huge part in COD's figures, however. As Call of Duty publisher Activision stated last week, a franchise with such a broad appeal as Call of Duty generally sees a lower volume of digital downloads anyway.
Elsewhere, Assassin's Creed Origins had a good second week, dropping just to second place ahead of FIFA 18.
Switch-exclusive Super Mario Odyssey had a solid second week also, which kept it ahead of PlayStation-exclusive Gran Turismo Sport and the multiplatform Wolfenstein 2.
Mario Kart 8 climbed back into the top 10 - perhaps a result of Mario Odyssey's performance.
Finally, new entry Spintires: Mudrunner arrived in 24th place.
Call of Duty WW2
Assassin's Creed Origins
FIFA 18
Super Mario Odyssey
Gran Turismo Sport
Wolfenstein 2
Forza Motorsport 7
Mario Kart 8 Deluxe
Forza Horizon 3
Middle-earth: Shadow of War