Call of Duty: Black Ops 4 update finally nerfs 9-Bang in Blackout
The future looks bright.
It's early days for Call of Duty's battle royale mode, but it didn't take long for players to figure out 9-Bangs were pretty powerful in the late game stages of Blackout. Incredibly quick to throw and devastating for those affected, the concussion devices had become something of a meta for proficient players. Or so I've heard.
But the days of 9-Bang tyranny may now be over, as the latest Call of Duty update has taken the pesky flash grenades down a peg.
In the update notes shared by Treyarch on Reddit, the 9-Bang has been made significantly more cumbersome. Along with the Cluster Grenade, it now cannot stack in your inventory (so choose your moment wisely), while the 9-Bang's charge time and fuse time have both been increased. No more spur of the moment throws, as I learnt the hard way last night.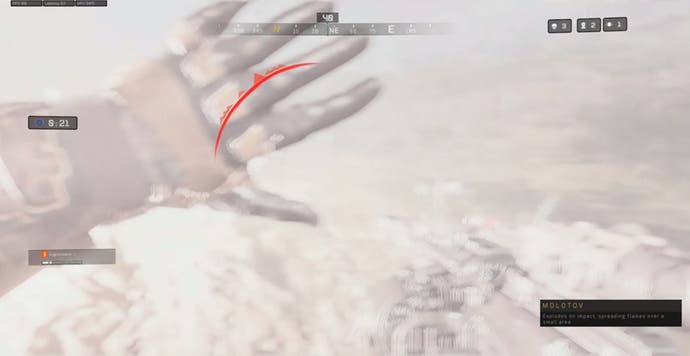 Other than the 9-Bang changes, the update also introduces a number of "general stability improvements across Multiplayer, Blackout, and Zombies," while some Multiplayer scorestreaks have also been adjusted. The Thresher (an AI guided strafe run) has had its fire rate and projectile speed increased, while Sniper's Nest (which summons two helicopter snipers) has similarly had its fire rate and duration improved. Sounds like heli on earth.
The post also states Treyarch has another major update planned, this time with the first "Multiplayer weapons tuning pass based on all of the data collected since launch". Blackout, meanwhile, is due to get some welcome improvements to its audio system, which hopefully should stop me scaring myself with the sound of my own footsteps. The update is due next week, so it's worth keeping an eye on the Black Ops 4 subreddit to hear about any changes.
In other Call of Duty news, Treyarch recently adjusted the horribly grindy (and slightly broken) Black Market progression system to make it easier to earn rewards. Some players calculated it would have taken players about eight hours worth of playing over 52 days to reach the max level (200) before the end of the Operation: First Strike event. Ain't nobody got time for that - unless you're a streamer, perhaps.