Call of Duty: Modern Warfare's tactical insertions are a bit broken
"We'll get a fix in soon."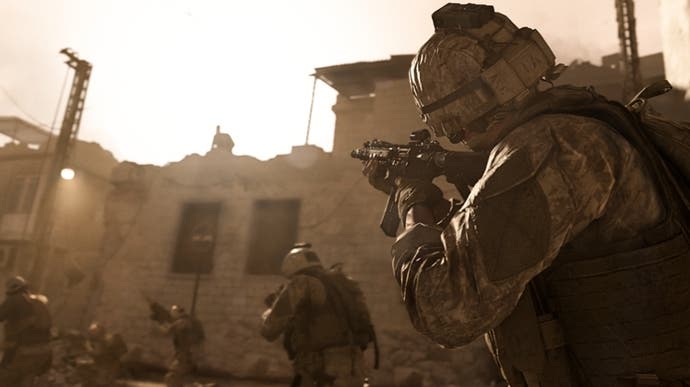 Call of Duty: Modern Warfare developer Infinity Ward has responded to a strange Tactical Insertion glitch that teleports players to their deaths beyond the confines of the map.
U/radi115 shared a video entitled "Tac inserts are bugged" that has since been upvoted over 1,300 times in order to flag the attention of the developer. After using the tac insertion, it shows the player spawning continually outside in the restricted area. Every five seconds they die, then respawn out of bounds again.
Some Reddit users posit the issue is caused because the player placed the Tac Insert near a vehicle, but others who've experienced the same bug insist it can happen even if you do it in an open area, too.
"Thanks for this," responded multiplayer director Joe Cecot on behalf of Infinity Ward earlier today. "We have never seen this in-house. We'll get a fix in soon."
In other Modern Warfare news, Activision recently laid-out its post-launch plans for Call of Duty: Modern Warfare, pledging that it will be monetising the game through a Battle Pass system and in-game store, rather than through the loot boxes seen in previous titles.
Battle Passes will, as with other games that use the increasingly common system, be released on a seasonal basis, with each one bringing new content that matches the theme of the season. Additionally, Modern Warfare's Battle Pass will feature both free and premium reward tiers, known as "Streams", with the likes of base weapons and attachments, as well as COD Points, being earned through gameplay. Cosmetic-only content will be available within the Battle Pass and through Modern Warfare's in-game store.