Call of Duty: Modern Warfare Season 4 adds new maps, operators and a Ride of the Valkyries vehicle horn
What's the charge?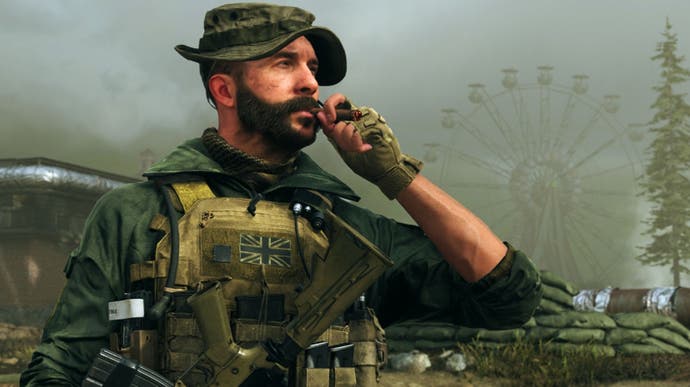 Infinity Ward has outlined the various new maps and modes coming to Call of Duty: Modern Warfare during Season 4.
Multiplayer fans will see three new maps during the season. These maps are free for owners of the full version of Modern Warfare.
Zhokov Scrapyard, which is a remake of Scrapyard from Call of Duty: Modern Warfare 2, hits the game at the launch of Season 4. This is a small close quarters map.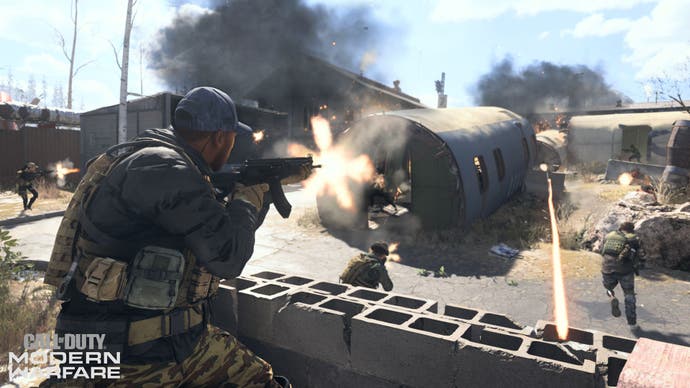 Also at launch is the new Ground War map, Barakett Promenade. This map takes the Barakett Promenade area from Warzone and turns it into a Ground War map.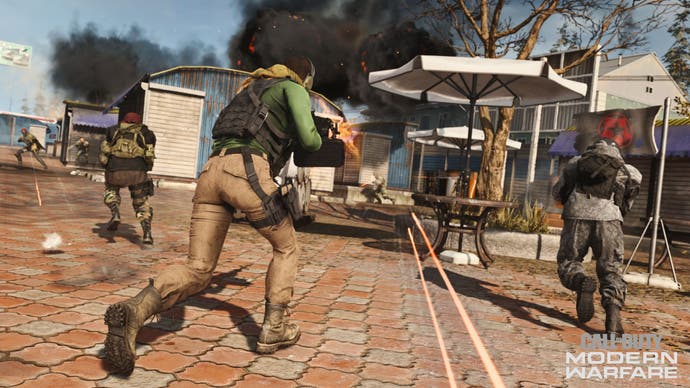 And finally at launch, there's a new Gunfight map called Trench. This is, as you'd expect, a network of interconnected trenches.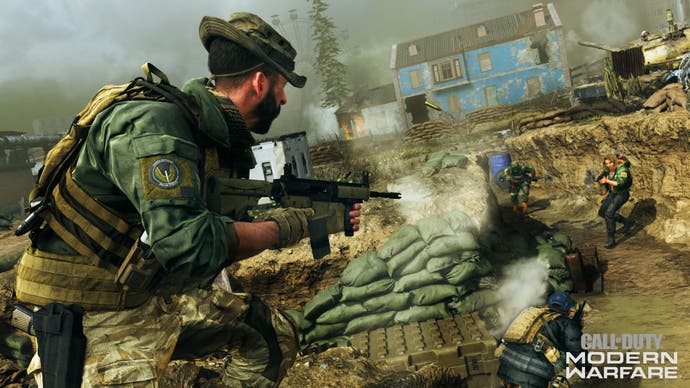 Now onto the new modes. Team Defender sees a single player hold the flag while their teammates defend them. One in the Chamber is the classic free-for-all party game where players start with a handgun and a single bullet. And All of Nothing is a free-for-all mode where players have a handgun and a throwing knife only.
Here's the Season 4 roadmap: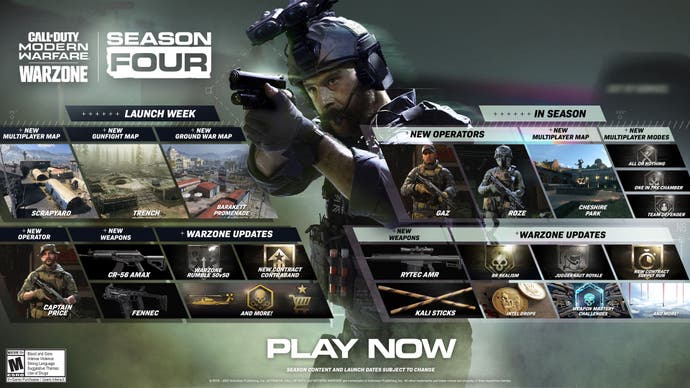 The Season Four battle pass adds two new weapons: the Fennec SMG (Tier 15) and the CR-56 AMAX assault rifle (Tier 31), that all players in Modern Warfare including Warzone can earn free.
If you buy the battle pass you get Captain Price instantly at tier zero, as well as the new battle horn customisation item for vehicles. This horn plays Ride of the Valkyries. Tier 100 gets you Captain Price's NVG-look with the Nightfall skin.
Later in the season, Infinity Ward will release two new operators: Gaz and Roze. Sgt. Kyle "Gaz" Garrick is a British special forces officer who Call of Duty 4: Modern Warfare fans will know from that campaign. Roze is an ex-Ranger in the US military who joins the Allegiance sub-faction the Jackals.