Call of Duty: Modern Warfare 3 September DLC leaked - report
Fresh COD content trouted.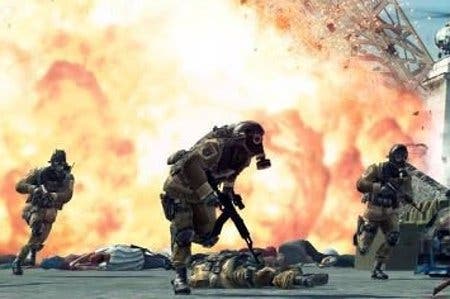 Call of Duty: Modern Warfare 3 will receive three new maps in September's monthly content drop.
That's according to MP1st, which gathered images and footage from the trio of new arenas.
First up is Gulch, a sandy mesa-filled environment set around a Utah mining settlement. Then there's Boardwalk, a pier-like area filled with gift shops and cafes.
Finally, there's Parish, set inside and around the remains of a battered cathedral. One area includes a bar, complete with a pool table. And yes, of course, you can shoot the balls.
Activision has yet to announce the new content, although the footage of Parish below shows the levels appear to be very much complete.