Call of Duty Modern Warfare 3 maps hit Xbox 360 Elite subscribers today
Foundation and Sanctuary teased with new screenshot.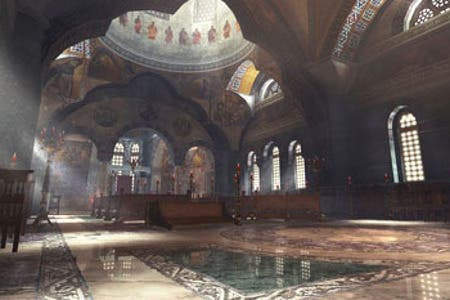 Xbox 360 owners who subscribe to the Call of Duty Elite premium service can download new maps for Modern Warfare 3 today.
Maps Foundation and Sanctuary are content drops seven and eight respectively. One screenshot, of the Sanctuary map, has been released. It's below.
Meanwhile, Activision confirmed that PlayStation 3 owning Elite premium subscribers can download the multiplayer map Black Box, and two Spec Ops missions, Black Ice and Negotiator, from this Thursday, 12th April. These are content drops four, five and six respectively.
Microsoft's exclusivity deal with Activision means Xbox 360 owners get Call of Duty DLC first. PlayStation 3 owners get the equivalent content roughly a month afterwards. Over 20 content drops are planned for Modern Warfare 3.