Activision will let you try Call of Duty: Infinite Warfare free for five days
Play slices of campaign, multiplayer and zombies this weekend.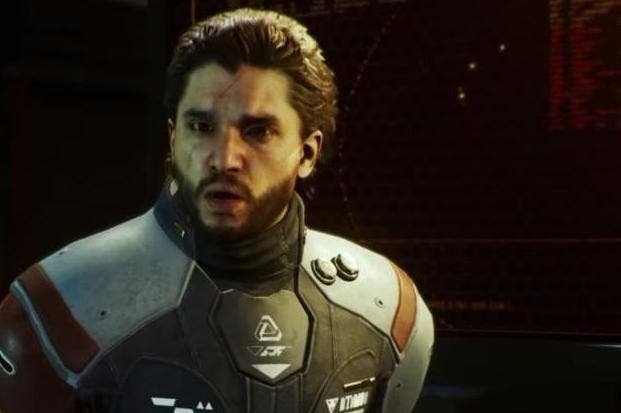 A generous portion of Call of Duty: Infinite Warfare will be free to play this weekend and into next week.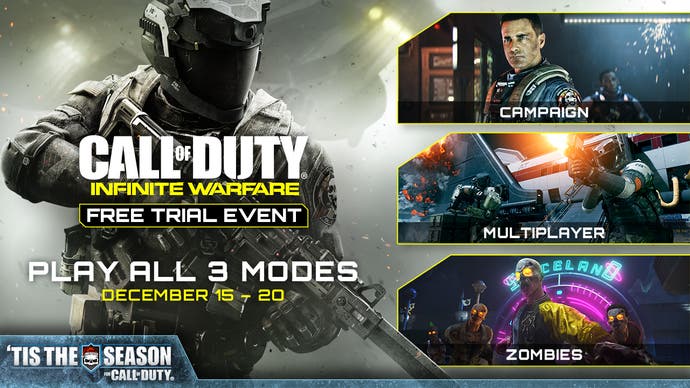 You'll be able to download the game without charge from 6pm UK time this Thursday, 15th December and try all three main modes until 6pm Tuesday, 20th December.
The announcement does not list available platforms, but Activision has told Eurogamer it will be available on both PlayStation 4 and Xbox One.
Two campaign levels, multiplayer up to a rank of 15 and zombies mode up to a rank of three is included.
We've seen other games host free weekends, but this feels particularly generous. The game only launched about a month ago, too.
Your progress in the game will carry forward should be swayed by the experience and purchase the full thing, Activision has assured.
Infinite Warfare got a good but not stellar reception. "Infinity Ward's return is a substantial, spectacular package, but it doesn't innovate enough to stick in the memory," Edwin wrote in Eurogamer's Call of Duty: Infinite Warfare review.
Launch sales were significantly down on last year, although a number of other high profile games have suffered a similar drop-off. Perhaps this free trial can help turn things around?