Call of Duty: Black Ops Cold War and Warzone Season 4 Reloaded kicks off next week
Trailer for next Zombies round-based map.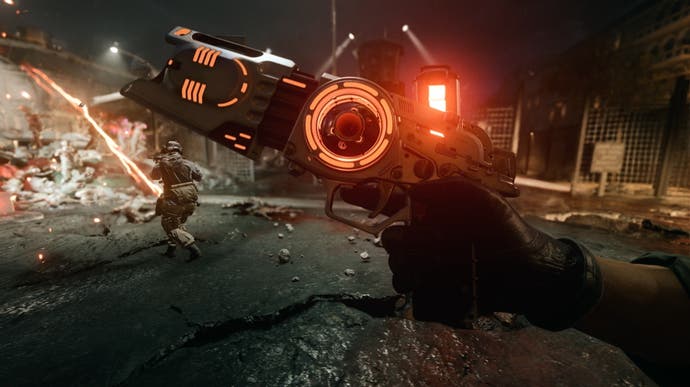 Call of Duty: Black Ops Cold War and Warzone Season 4 Reloaded launches 5am UK time on 15th July.
The update brings with it the next round-based map in the Dark Aether story for Black Ops Cold War's Zombies mode, developer Treyarch confirmed.
The map is called Mauer der Toten, and its debut trailer is below:
Mauer der Toten, which is set in Berlin, includes the new CRBR-S Wonder Weapon with four total weapon variants, and the new craftable LT53 Kazimir, which can send your enemies into the Dark Aether or transport you to a different area entirely.
Mule Kick also makes its Cold War debut next week, giving players the ability to take a third weapon into battle even before investing in its five additional Skill Tier upgrades.
Treyarch is also making several fundamental changes to enemy health caps, enemy armour durability, sniper rifle critical and max damage, Pack-a-Punched melee weapon damage, and damage scaling for Equipment, Support, and Field Upgrades in what sounds like a big Zombies meta shakeup.
Meanwhile, the new Dynamic Wall Buys feature, which will be in all round-based Zombies maps starting with Season Four Reloaded, means Wall Buy weapons have a chance to increase in rarity at the end of every fifth round, all the way up to Legendary.
Treyarch has yet to detail the changes coming to Black Ops Cold War multiplayer, and Raven has yet to detail any changes for Warzone, but expect the usual spread of new modes, operators, weapons and maps.