Bungie's new IP is "lighthearted and whimsical"
Matter of fact.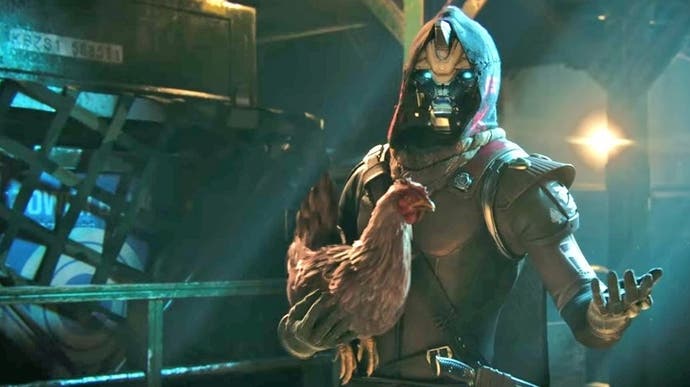 Bungie has given few hints on its new, non-Destiny franchise currently early in development - though a series of new job postings have offered up a couple of snippets.
The studio's call for an Incubation Art Director speaks of the project as being "something comedic" with "lighthearted and whimsical characters" (thanks, TheGamePost).
An opening for an Incubation Investment Designer asks for someone clued up on the loot grind game.
"Living inside a giant database of hundreds of baubles, weapons, and armor is nothing new to you," the job description reads. "And neither is building a system to cleverly distribute those items in a necromancer's dungeon."
Finally, an Incubation Senior/Lead Combat Designer is required to work on encounters in which AI will play a part, along with weapon and armour systems.
All three positions specifically state they are for Bungie's new IP - a project the studio wishes to grow into its next big franchise.
Bungie boss Pete Parsons last year stated that the studio was planning to become a multi-franchise developer by 2025. "We have a pretty specific path to make sure we transform Destiny," he said, "and that we have other franchises within the marketplace by then."
Back in June 2018, Bungie secured $100m in funding from Chinese publisher NetEase to begin work on its new non-Destiny franchise. Shortly after, the studio filed a trademark for a new project named "Matter".
Bungie has experimented with comedic moments in Destiny over the years, something which probably peaked with fan favourite character Cayde's antics leading up to the original Destiny 2 campaign. Alas, Cayde is now dead, his chicken long gone, and with The Darkness finally on the horizon, it seems like we'll be waiting a while for Bungie to make Light of things again.