Bungie introduces Reach's Noble Squad
Only Spartans have the answer.
Microsoft and Bungie have confirmed that Halo: Reach will see multiple Spartans defending the planet Reach against Covenant invasion.
As illustrated by a sexy new trailer, Reach introduces you to the six-strong Noble Squad, who plan to get all "winter contingency" on the naughty invaders.
Unlike previous Halo trailers, including those for this year's Halo 3: ODST, the Reach teaser is quite cold and grim, suggesting a shift in tone.
Microsoft's press release accompanying the trailer said that the planned multiplayer beta will take place in "spring 2010". The beta will be open to anyone who bought ODST.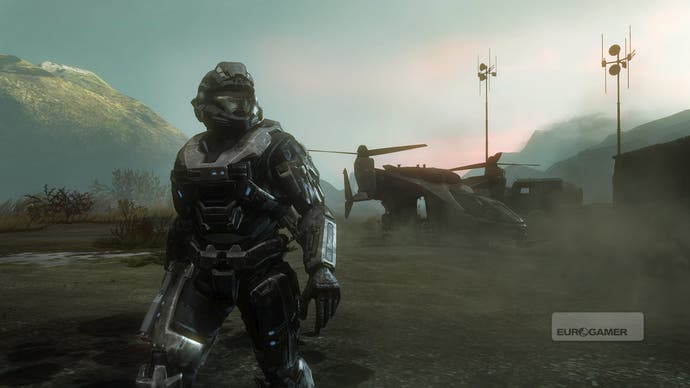 However, Kotaku reports that a recent Child's Play auction lot for a visit to Bungie said winners would get to play the beta "before it goes live to the public", before suggesting dates up to the end of April - the implication being we probably won't play the Reach beta until May at the earliest.
Should still be good, of course. Microsoft's Aaron Greenberg said last week that he expects Reach to be the biggest game of 2010.