Borderlands 3 walkthrough, guide and tips for completing the main story chapters
Our walkthrough for Borderlands 3 on the PC, Xbox One and PS4.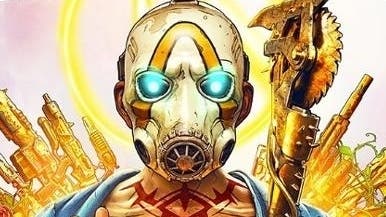 Borderlands 3 has brought Pandora back to the PC, Xbox One and PS4.
This time round you're helping Lilith and the Crimson Raiders fight the Calypso Twins - cult leaders, who have plans for the vaults hidden across the Borderlands galaxy. It's a race against time, which means you're going to need a really good gun.
There are four new Vault Hunters for you to play as - Amara the Siren, Fl4k the Beastmaster, Moze the Gunner and Zane the Operative.
Our Borderlands 3 walkthrough will give you an idea of what each story chapter will contain, including side missions you may encounter and an ideal level for your Vault Hunter to be at.
On this page:
How Borderlands 3's story works and how many chapters in Borderlands 3 explained
Borderlands 3 is divided into 23 different story chapters.
Each one will take you to a new location - be it a new planet or area you haven't been able to visit before - on your quest to stop the Calypso Twins and their cult. You'll also have your hands full fighting robots, cultists and even a mega corporation.
Every chapter in Borderlands 3 is made up of a series of objectives for you to complete. On your map, you'll find a waypoint marker, which will tell you where to go next to complete your current objective.
Story chapters flow in one and other; every time you finish one, the next will automatically begin. This means you don't have to worry about tracking down the next chapter giver.
You'll also find a collection of side missions during your journey through the stars.
Side missions appear as yellow exclamation points (!) on your map. Talk to the person or interact with the object that belongs to that exclamation point to begin the side mission.

Borderlands 3 walkthrough and chapter list
Below you'll find a list of all the story chapters in Borderlands 3.
We've included a brief synopsis of what each chapter involves, the rewards you receive, any side missions you may encounter and an ideal level for you to be at when completing this chapter.
Chapter One - Children of the Vault
Help Claptrap gain control of the COV propaganda centre
Shiv - Level 2
Reward: $268 / Common grenade mod
Chapter Two - From the Ground Up
Ideal Level - 3
Assist Lilith in finding the Sun Smasher clan chief
Side Missions:
Reward: $301 / Rare Vault Hunter skin
Chapter Three - Cult Following
Ideal Level - 5
Infiltrate the Holy Broadcast Center to find the Vault Map
Side Missions unlocked:

Golden Calves
Dump on Dumptruck
Bad Reception
Under Taker
Skag Dog Days
Head Case

Reward: $422 / Rare Vault Hunter Head
Chapter Four - Taking Flight
Ideal Level - 9
Collect Tannis and ready Sanctuary for her maiden voyage through the stars
Reward: Third Weapon Slot / $530 / Epic level weapon
Chapter Five - Sanctuary
Ideal Level - 10
Make sure that the good ship Sanctuary is running smoothly
Reward: $594 / Rare level Shield
Chapter Six - Hostile Takeover
Ideal Level - 12
Make contact with the Atlas Corporation during the hostile invasion by Maliwan
Unlocks Promethea and Meridian Spillways
Side Missions unlocked:

Healers and Dealers (On Promethea)
Mailwannabees (On Promethea)
Rise and Grind (On Promethea)
Just a Prick (On Sanctuary)

Reward: $935 / Uncommon Class Mod
Chapter Seven - The Impending Storm
Ideal Level - 14
Find the Vault Key fragment on Athenas
Unlocks Athenas
Side Missions unlocked:

Holy Spirits (On Athenas)

Reward: $1,047 / Rare level weapon
Chapter Eight - Space-Laser Tag
Ideal Level - 17
Help Rhys retrieve the Vault Key from Maliwan
Unlock Skywell-27
Unlock Side Missions:
Reward: $1,647 / Rare level weapon
Chapter Nine - Atlas, At Last
Ideal Level - 19 to 21
Retrieve the Vault Key from Rhys
Unlock Atlas HQ
Reward: $1,845 / Rare Vault Hunter head / Rare Weapon Trinket
Chapter Ten - Beneath the Meridian
Ideal Level - 21 to 22
It's time to unlock the vault on Promethea
Unlock Neon Arterail and The Forgotten Basilica
Unlocks Side Missions:
Reward: Fourth Weapon Slot unlocked / $2,067
Book of the Storm Weapon Trinket - optional reward from talking to Ava
Chapter Eleven - Hammerlocked
Ideal Level 22 to 23
Rescue Hammerlock from The Anvil
Unlocks Eden-6, Floodmoor Basin and The Anvil
Unlocks Side Missions:

Don't Truck With Eden-6
Get Quick, Slick
On the Blood Path

Warden - Level 21, 22 and 23
Reward: $2,592 / Epic Level Weapon
Chapter Twelve - Lair of the Harpy
Ideal Level - 24
Take back the Jakobs Cooperation from Aurelia
Unlocks Jakobs Estate
Unlocks Side Missions:
Billy the Anointed - Level 23
Reward: $2,904 / Epic Level Grenade Mod
Chapter Thirteen - The Guns of Reliance
Ideal Level - 24
Help Clay take back the town of Reliance
Unlock Side Mission:

Malevolent Practice
Irregular Customers

Muldock The Anointed - Level 25
Rewards: $5,464 / Common Vault Hunter head
Chapter Fourteen - The Family Jewel
Ideal Level - 25 to 27
Find the Vault key fragment on the Jakobs Family Jewel
Unlock Voracious Canopy
Unlock Side Missions:

Capture the Flag
Swamp Bro
Rumble in The Jungle

GenIVIV - Level 27
Rewards: $3,060 / Rare level Weapon
Chapter Fifteen - Going Rogue
Ideal Level - 27
Help Clay find the second Vault Key fragment
Unlock Ambermire
Unlock Side Mission:
Archimedes the Anointed - Level 27
Rewards: $4,569 / Epic level Weapon
Chapter Sixteen - Cold as the Grave
Ideal Level - 28 to 29
Unlock the Vault on Eden-6
Unlock Blackbarrel Cellars and The Floating Tomb
Unlock Side Mission:
Aurelia - Level 28
Graveward - Level 29
Rewards: Ability to equip Artifact/ $5,732
Chapter Seventeen - Blood Drive
Ideal Level - 31 to 32
Save Tanis from Pain and Terror
Unlock Devil's Razor, The Splinterlands and Carnivora
Unlock Side Missions:

Pandora's Next Top Mouthpiece
Boom Boom Boomtown
Buff Film Buff
ECHOnet Neutrality
The Feeble and the Furious
The Homestead
The Homestead (Part Two)
The Homestead (Part Three)
Just Desserts
Let's Get It Vaughn

Agonizer 9000 - Level 31
Rewards: $7,190 / Epic level Artifact
Chapter Eighteen - Angels and Speed Demons
Ideal Level - 32
Unlock Konrad's Hold and Sandblast Scar
Unlock Side Missions:

The Demon in the Dark
Childhood's End

Brayden the Anointed - Level 30
Rewards: $8,053 / Legendary Level shield / New vehicle parts
Chapter Nineteen - The Great Vault
Ideal Level - 34
Stop the Calypsos from opening the Great Vault
Unlock Cathedral of the Twin Gods and The Great Vault
Troy - Level 34
Rewards: $6,419 / Rare Vault Hunter head
Chapter Twenty - The First Vault Hunter
Ideal Level - 34
It's time to meet the very first Vault Hunter.
Unlock Nekrotafeyo, Desolation's Edge
Unlock Side Missions:

Discover the Trail of Supremacy
Transaction-Packed

Rewards: $7,190 / Rare level skin
Chapter Twenty-One - Footsteps of Giants
Ideal Level - 35
Find the Nekrotafeyo Vault Key
Unlock Tazendeer Ruins
Unlock Side Missions:

Cannonization
Homeopathological
Welcome to Slaughterstar 3000

General Traunt - Level 35
Rewards: Eridian Fabricator - a Legendary level weapon that fires guns / $9,010
Chapter Twenty-Two - In the Shadow of Starlight
Ideal Level - 36
Get the machine of Nekrotafeyo working
Unlock The Pyre of Stars
Rewards: $19.007
Chapter Twenty-Three - Divine Retribution
Ideal Level - 37 to 38
The final showdown with Tyreen
Unlock Destroyer's Rift
Tyreen the Destroyer - Level 37
Rewards: unlocks Mayhem Mode, Guardian Rank and True Vault Hunter playthrough / $31,791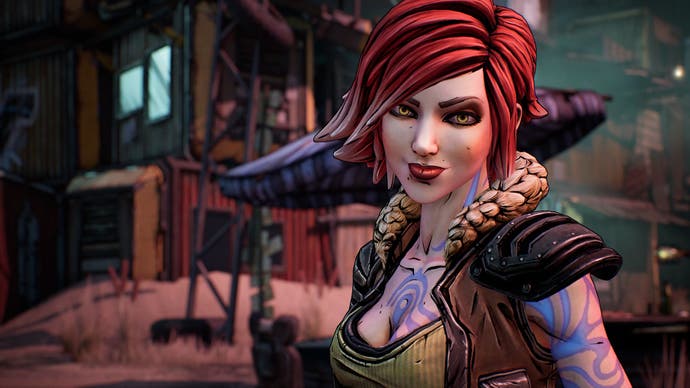 Other Borderlands 3 guides
As well as the above Borderlands 3 walkthrough, here are other Borderlands 3 guides to help you as you play:
Vault Hunters:
Challenges:
Post-Game:
Weapons:
Shift Codes: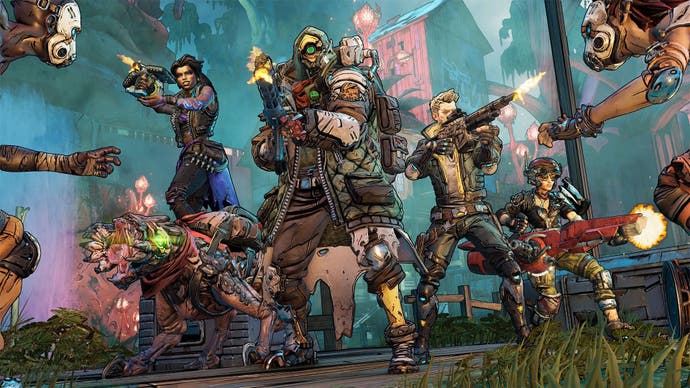 Tips and tricks for Borderlands 3
Here are some tips and tricks that will help you travel from the barren wasteland of Pandora to the serene hills of Athenas:
Check out those broken Claptrap units! Claptrap wants some spare robot parts for what I'm sure is a perfectly normal reason. Finding these parts will not only give you a nice amount of EXP, but also some Eridium you can send at Earl's.
Don't forget about side missions. Now that Borderlands 3 is set across multiple planets, it may be hard to keep track of all the side missions. Try your best to complete them all though, because they reward you both EXP and some very unique weapons.
You can respec your Skill Trees. Don't let the direction that your character build is heading in? Then take yourself to the nearest Quick Change Station and, for a small fee, you can reset your Skill Trees.
Put those spare guns in the bank! Borderlands 3 is full of gun and we mean full. Sadly you can only carry so many, even after you've fully upgraded your inventory. If find a gun that you want to use, but is above your current level, or one you don't have the heart to sell, then put them in your bank in Sanctuary.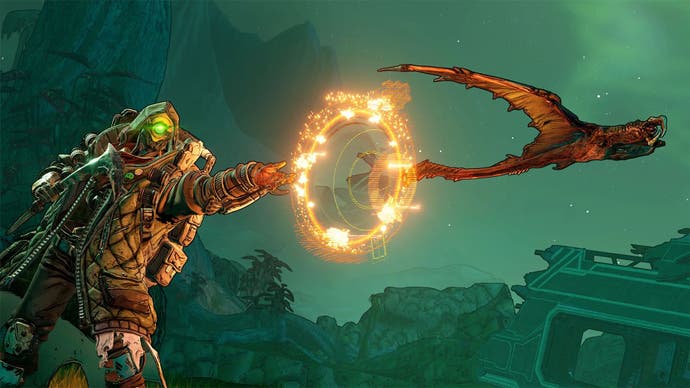 Listen to the Typhon logs. Throughout your journeys you'll come across small orange pillars. These are Typhon logs, the records of the very first Vault Hunter. Listening to these records will allow you to find a Typhon Dead Drop. These contain weapons, shields and cosmetic items, like room decorations.
Upgrade your ammo and inventory by visiting Marcus on Sanctuary. Do you always find yourself running out of ammo for sniper rifles? Then visit Marcus on Sanctuary and, for a price, he'll upgrade any of your ammo, allowing you to carry more. You can also upgrade your bank and inventory.
Visit Earl and spend that Eriduim. Earl has set up his black market again in the cargo hold of Sanctuary. This time he's selling cosmetic items, including new Vault Hunter skins, emotes and room decorations.