Blood Bowl 3 dev apologises for launch woes and addresses the "sensitive topic" of its monetisation strategy
"We know that we will probably not be able to convince all of you, but we truly believe that our system is fair."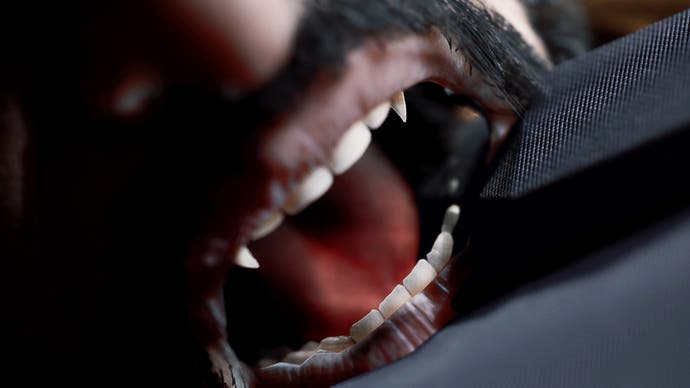 Cyanide Studios has posted a lengthy response to fans unhappy at the current state – and monetisation strategy – of Blood Bowl 3.
With just 27 per cent of players giving the game a thumbs up on Steam – that's a 73 per cent disapproval rate amassed from almost a thousand players at this point – Cyanide outlined what "players can expect [...] as we move forward" as well as explore the "sensitive topic" of monetisation.
After thanking players for supporting the game, the team identified six main complaints: "the monetisation, the Brutal Edition, the game state, the server issues, the Faction Leaks, and the Blood Bowl team".
"The functionality of the game is our main priority, and rest assured we will do our best to address any bugs or broken elements as soon as we can," the statement said (thanks, PC Gamer).
"We hope that Blood Bowl 3 will be a game that is ever-evolving. Even the end of the roadmap is not the end of the road. We will continuously add content and events. We have big plans and ambitions for Blood Bowl 3, and these initial stumbling blocks don't change that."
The post then detailed what we will be able to unlock "for free through upcoming features", before moving onto the thorny monetisation topic.
"We'd like to talk about monetisation and appreciate this is a sensitive topic among the community," the team said. "This is something we tried to communicate ahead of the launch, but we intend to implement features allowing players to be rewarded either with cosmetic items or Warpstone through play as well as purchase.
"We know that we will probably not be able to convince all of you, but we truly believe that our system is fair, rewarding and optional and that's understandable."
As for the Brutal Edition snafu? Cyanide says that an "unfortunate" "error on Steam caused all players to incorrectly receive the Brutal Edition" and whilst it's not removing the 1000 Warpstone players who hadn't purchased the Brutal Edition received, it is going to remove the cosmetic bonuses for those who didn't stump up for the fancy edition.
Those who did pay extra for the Brutal Edition will also get another 1000 Warpstone and an additional 250 Warpstone will go to Early Unlocks players "for their troubles".
"We understand this does not solve everything, but we hope that it will at least ease this feeling and show our gratitude. We will always follow this policy with our community," the team explained.
"We'd also like to take this opportunity to apologise for the server issues leading up to and during launch. This has been our main concern since the start of the Early Unlock. Since yesterday's patch our servers are more stable.
"We will continue to communicate in the future as often as it's needed. You will have a lot of updates, might it be via news, videos, or live stream during the Pre-Season to address everything and keep you aware of all our progress," the statement concluded.
"Thank you for your time and for being so passionate about Blood Bowl. No matter the disappointment, we can always see the passion behind it, and that is something that keeps us going and motivates us to turn things around."
For the uninitiated, Blood Bowl is a mix of fantasy and American football, blending Warhammer and sports in a mess of touchdowns and turn-based combat. Whilst originally due out in February 2022, then November 2022, publisher Nacon eventually pushed the launch back to February 2023.
Blood Bowl 3 is out now on Nintendo Switch, PC, PS5, Xbox Series X/S, and last-gen consoles.