Observer developer unveils its classic-cinema-themed horror Layers of Fear 2
Project Méliès revealed in striking new trailer.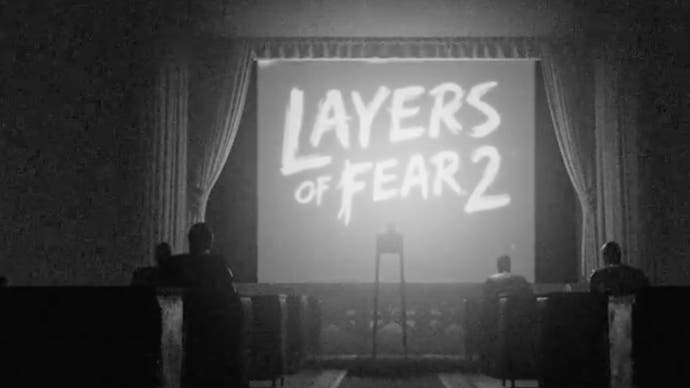 Bloober Team has finally raised the curtain on its mysterious Project Méliès, revealing it to be Layers of Fear 2.
The original Layers of Fear released in 2016, and while it's debatable how effective it is as a pure horror game, it's a wonderfully woozy experience, full of all sorts of strikingly inventive, spatially impossible set-pieces - all occurring in a spooky old house where a tortured artist slowly succumbs to madness.
Given the focus on wayward artistry in the first game, Project Méliès' ultimate reveal as Layers of Fear 2 was pretty obvious in retrospect. There've been links to the early days of cinema throughout its previous teases, and the full reveal strongly suggests that Bloober's Layers of Fear sequel will tell the story of a fading star of the silver screen.
Interestingly, Layers of Fear 2's reveal trailer features numerous sequences that appear to unfold within the extravagant confines of a luxurious ocean liner - and it seems that we're trading the first game's classic haunted mansion setting for more nautical surroundings this time. Which probably explains all the water we got in Project Méliès' initial reveal.
"Set on a desolate ship, Layers of Fear 2 will rely on the claustrophobic, ever-changing environments to keep players in the dark, never knowing what horror to expect around every corner and through every door," explains Bloober, "The feeling of uneasiness and terror will be enhanced by influences from classic cinematography ranging from the experimental works of Georges Méliès to the twists and turns used by Alfred Hitchcock."
Elsewhere, there are plenty of hints of the kind of surreal artistry that made both the original Layers of Fear and Bloober's sci-fi horror follow-up Observer such memorable experiences. Hopefully, Layers of Fear 2 will adopt the learnings of Observer too, which offered a far more restrained slice of atmospheric horror compared to the jump-scare-laden Layers of Fear.
Other than the fact that Layers of Fear 2 is being narrated by the Candyman himself, Tony Todd, additional details are rather thin right now. Speaking as someone who adored Bloober Team's previous horror outings, though, I'm super excited to see whatever the studio has in store next - although Layers of Fear 2 isn't due to arrive until 2019.