Blockbuster administrators closing 160 stores
Not immediately, and there will be sales.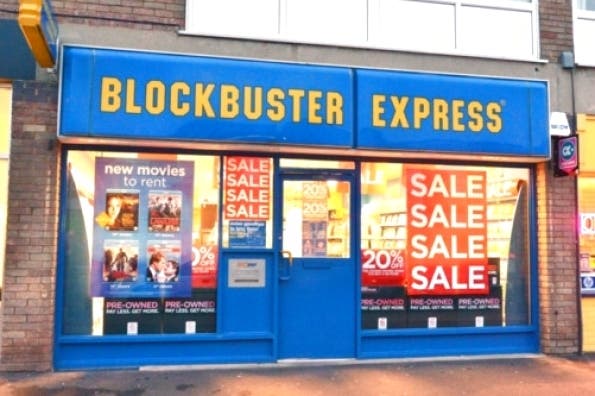 The administrators in charge of Blockbuster plan to close 160 stores.
They won't shut immediately, noted administrator Deloitte - customers will be given advanced warning so they can return any rented items first.
Deloitte also talked of "a number of closing down promotions" in those stores affected.
Blockbuster has/had a total of 528 stores across the UK, and employs/employed 4190 staff.
"Having reviewed the portfolio with management, the store closure plan is an inevitable consequence of having to restructure the company to a profitable core which is capable of being sold," commented administrator Lee Manning.
"We would like to thank the company's employees for their support and professionalism during this difficult time. We are also grateful to the customers for their continued support."
Blockbuster went into administration last week, days after HMV suffered the same fate. No HMV store closures have been announced.