Blizzard prototyped a VR version of Hearthstone
Table flipping included.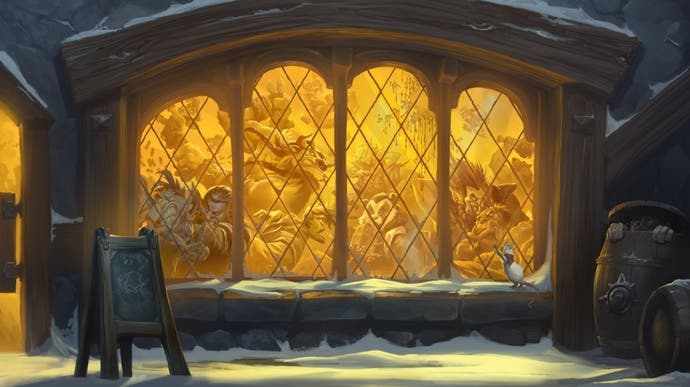 While Hearthstone as we know it is mostly a game spend staring in furrow-browed concentration at a card-strewn digital tabletop, Blizzard, at one point, dabbled with a VR version, enabling players to stand up, stretch their legs, and more.
That's according to Hearthstone's lead effects artist Hadidjah Chamberlain who, in conversation with PowerUp, revealed two Blizzard developers have previously taken a stab at bringing the card battler to VR as part of the company's annual hackathon-like Free Your Mind event.
As Chamberlain recounts, the VR version enabled participants to take a stroll around Hearthstone's cosy tavern and settle down at a table in order to take on fellow players.
While the relatively brisk two-week development schedule meant that Blizzard's VR prototype only had very limited features, it did allow for players to throw cards at the table and, more importantly, flip that table over - presumably while in the throes of unavoidable defeat.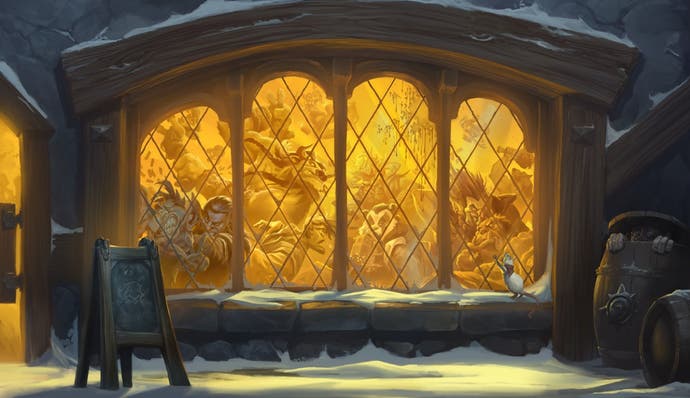 Quite what became of the VR prototype is left unclear, but it doesn't sound like something that's due to receive a public airing any time soon - if ever. Hearthstone's principle narrative designer Dave Kosak explained that while such a version would be 'pretty cool', he believed players would ultimately prefer to swipe their finger on a tablet.
For the time being, it's probably best to chalk this up as an interesting bit of Hearthstone trivia and nothing more. Any dreams of ale-swigging and table-flipping in Azeroth will, regrettably, have to wait another day.